Nicholas S. Mattise, Esq.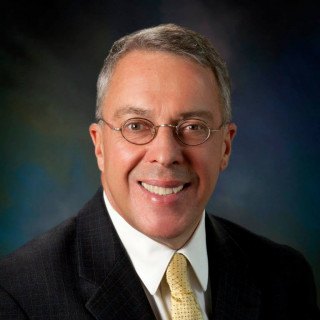 Born: December 16, 1953, Jermyn, PA
Married with three children
Nick Mattise is a Personal Injury and Workers' Compensation Lawyer and was board-certified as a civil trial advocate by the National Board of Trial Advocacy in 1995. His career began as Law Clerk for the Honorable Michael J. Eagen, Chief Justice of the Pennsylvania Supreme Court. He has been named a Top 100 Pennsylvania Trial lawyer and Super Lawyer.
Attorney Mattise concentrates his practice  on Litigation, Auto and Truck Accidents, Products Liability, Slip/Trip and Fall cases and Workers Compensation.
Education
J.D., Boston College School of Law, Boston, MA, 1979
Phi Delta Phi, Moynihan Inn, Exchequer 1977-1979
B.A., History and Psychology – Pennsylvania State University, University Park, PA, 1975 with distinction
Jurisdictions Admitted to Practice
Pennsylvania, 1979
Massachusetts, 1979
U.S. District Court, Middle District of Pennsylvania, 1979
U.S. Court of Appeals, Third Circuit, 1988
Professional & Bar Association Memberships (Past and Present)
National Board of Trial Advocacy
National Trial Lawyers Association Top 100 Pennsylvania Trial Lawyers
American Trial Lawyers Association (Now American Association for Justice)
Lackawanna County Bar Association
Federal Bar Association
Pennsylvania Bar Association,
Pennsylvania Trial Lawyers Association (Now Pennsylvania Association for Justice),
Pennsylvania Trial Lawyers Amicus Curiae
Non-Professional Organizations
Boy Scouts of America
Northeastern Pennsylvania Council – Executive Board – 1991-present
Vice-President – 1998-present
Forest Lakes Council – Executive Board – 1983-1991
Certifications
National Board of Trial Advocacy – Certified Civil Trial Advocate – 1995
Career Highlights
Needle Law, P.C., Scranton, PA – 2015- present
Mattise & Kelly P.C., Scranton, PA – 1999-2015
Munley, Mattise, Kelly & Cartwright, P.C., Scranton, PA – 1994-1999
Munley, Mattise & Kelly, P.C., Scranton, PA – 1989-1994
Robert W. Munley P.C. – 1980-1988
Honorable Michael J. Eagen, Chief Justice of the Pennsylvania Supreme Court – Law Clerk – 1979-1980
Reported Cases
Nicola v. Nicola, 673 A.2d 950 (Pa. Super. 1996) (Amicus Curiae on behalf of PaTLA)
Majdic v. Cincinnati Machine Co., 537 A. 2d 334 (Pa. Super. 1988)
Mecca v. Lukasik, 530 A. 2d 1334 (Pa. Super. 1987)
Talarico v. PP&L, 650 A.2d 1192 (Pa. Comwlth. 1994)
Miseo v. Ross Twp. Police Dept., 607 A.2d 806 (Pa. Comwlth. 1992)
Brandon v. Retreat State Hospital, 552 A.2d 756 (Pa. Comwlth. 1989)
Sacco v. City of Scranton, 540 A.2d 1370 (Pa. Comwlth. 1988)
Micciche v. Com. U.C. Bd. of Rev., 461 A.2d 914 (Pa. Comwlth. 1983)
Lectures / Seminars
Lorman Education Services

Worker's Compensation in Pennsylvania – June, 1993; June, 1994

Pennsylvania Trial Lawyers Association & Lackawanna Bar Association

Auto Insurance Issues in Personal Injury Cases – October, 1990
How to Win the Premises Liability Case (PaTLA written materials only) – 1992
Slip and Fall Cases – September, 1997
Recoverable Damages – November, 1997
Common Evidentiary Issues in Personal Injury Cases – January, 1997
Rules of Civil Procedure – January, 1998
Problems in Product Liability Cases – May, 1998
Litigation Skills (Depositions) – January, 1999
Civil Litigation Update- October, 2011
Techniques in Cross-Examination- March, 2015