At the Needle Law Firm, our Scranton personal injury lawyers have helped many injured victims obtain full and fair compensation for their damages. We know how to hold negligent defendants and their insurance companies accountable. Our law firm never represents defendants and we never represent insurance companies. We are committed to fighting for the rights of injured victims and their families. We specialize in personal injury or negligence law throughout northeastern Pennsylvania.
As personal injury lawyers, we are dedicated to helping people who are injured through the carelessness of others. The insurance companies, their attorneys, and adjusters are all professionals who will try to minimize your ability to be compensated for the injuries you have suffered. We have never represented and never will represent an insurance company. We only represent you, one of the hardworking people of northeastern PA, to get the money you deserve to help put your life back together again.
Serving Injury Victims Throughout Pennsylvania
From our offices in Scranton and Stroudsburg, our Scranton personal injury lawyers have settled or tried a wide variety of personal injury and wrongful death claims, including those involving cars, trucks, motorcycles, all-terrain and other recreational vehicles, construction site accidents, roadway and bridge accidents, boating, diving and swimming accidents, slip and fall, trip and fall and other premises liability accidents. We have also had extensive involvement in bad-faith insurance litigation, where our client's own insurance company has failed to live up to its obligations and responsibilities, and in product liability claims involving defective products or defective instructions for using the product, including cars, trucks, motorcycles, snowblowers, lawnmowers, industrial equipment, and household appliances.
Personal Injury Cases We Handle in Scranton
Car Accident Claims
Car accidents are one of the leading causes of serious injuries in Northeastern Pennsylvania. At the Needle Law Firm, our Scranton personal injury lawyers handle the full range of claims, including car accidents, motorcycle crashes, bicycle accidents, pedestrian collisions, bus accidents, and large commercial truck accidents. If you or your loved one was hurt in any type of highway wreck, please do not hesitate to contact our law firm for immediate assistance.
Premises Liability Claims
Pennsylvania business owners and property owners have an obligation to keep their premises in a reasonably safe and secure condition for invited guests. When customers or guests are injured due to hazardous conditions that were allowed to persist on the property, the property owner or the business may be liable for the victim's damages. Our Scranton personal injury lawyers handle all types of premises liability claims, from slip and fall accidents to dog bite injuries.
Defective Product Lawsuits
Manufacturers, product distributors, product sellers, and marketers have a duty to ensure their goods are reasonably safe for consumers, and that consumers are properly warned regarding any foreseeable risks. If you or your loved one was injured because of a defective product in Pennsylvania, you should contact an experienced personal injury lawyer immediately.
Nursing Home Abuse and Neglect
Nursing home residents are among the most vulnerable people in Northeastern Pennsylvania. They deserve attentive, high-quality care at all times. Sadly, in too many cases, this does not occur: nursing home abuse and neglect is a major problem in our region. If your elderly relative or vulnerable loved one suffered mistreatment in an assisted living facility, please contact our Scranton nursing home abuse lawyers as soon as possible.
Medical Malpractice
Our law firm has deep experience handling certain complex medical malpractice claims. We represent victims in claims of cancer misdiagnosis, birth injuries, and other common forms of medical negligence. If you or your loved one was the victim of medical malpractice in Scranton, or any of the surrounding communities, you should consult with a lawyer.
Pennsylvania Workers' Compensation Claims
The vast majority of employees in Pennsylvania are covered under the state's no fault workers' compensation insurance program. Unfortunately, even though fault is not an issue in these cases, it can still sometimes be very challenging for injured workers to get access to their full and fair benefits. If your workers' compensation claim was denied, or you need any help filing a claim, you should consult with a Scranton workers' compensation attorney right away.
Catastrophic Injuries and Wrongful Death Claims
At the Needle Law Firm, our Pennsylvania personal injury lawyers have the skills and experience required to handle claims involving especially severe injuries or fatalities. This includes catastrophic injury claims, such as those involving traumatic brain injuries (TBIs), spinal cord injuries, amputations or other permanent injuries. We also handle wrongful death lawsuits. These are complex legal cases and victims and their families need a qualified legal representative by their side.
What Sets the Needle Law Firm Apart
We have a proven track record of success handling personal injury claims in Pennsylvania. Each one of our personal injury lawyers has at least two decades of experience representing accident victims. Our clients always receive the fully individualized legal representation that they deserve. When you work with our law firm, our Scranton personal injury attorneys will:
Take the time to listen to your story and understand your case;
Conduct a comprehensive evaluation and investigation of your accident and your injuries;
Work with medical professionals and other experts to ensure that you get the best treatment and that your damages are properly documented;
Build a strong, compelling legal claim, establishing both liability and the value of your damages;
Negotiate with defendants and their insurance carrier; and
If needed, file a personal injury lawsuit to get you compensation.
Workers' Compensation Claims
Workers' Compensation claims involve anyone injured, either physically or mentally, during the course of their employment for another person or company. An employee can be at a clear disadvantage without an attorney to help him navigate Pennsylvania's complicated laws and regulations following a work-related injury. There are things an injured employee must do or should do and other things the employee should not do, while the employer and its insurer have their own obligations. The interests of the employer/insurer on the one side and the employee on the other are often not the same. See our Workers' Compensation page and talk to one of our Scranton Workers' Compensation lawyers for a full explanation of the Workers' Compensation system and your rights.
Contact Needle Law Firm Today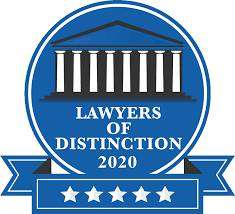 At Needle Law we represent the injured in personal injury and Workers' Compensation claims.  Each of our Attorneys has more than twenty years of experience in representing people who have been injured through the carelessness of others or by defective products or who have been wronged by their own insurance company. Our goal is to get you the money you deserve.
If you've been injured in an car accident, truck accident, slip and fall, work accident, or in one of the many circumstances mentioned above, please contact us at (570) 344-1266 to schedule a free consultation. One of our Scranton personal injury lawyers will be happy to review your information and discuss your potential claim at no charge. We look forward to assisting you with your legal problems. Call us if you have a question, a need, or a problem in any of these areas.