P. Timothy Kelly, Esq.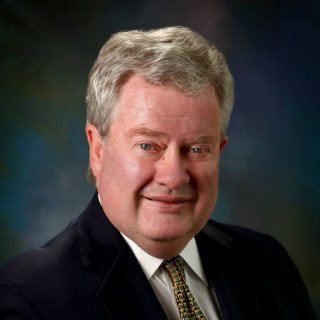 Personal Injury Lawyer
Download Vcard
tel:(570) 344-1266
tim@needlelawfirm.com
www.needlelawfirm.com
Attorney Kelly has been a National Board Certified Civil Trial Advocate since 1995 and a Certified Pretrial Practice Advocate since 2012. From 2001-2003, he participated in Trial Lawyers Care benefiting victims of the World Trade Center Disaster and is Past Chair of the Workers' Compensation section.
Areas of Practice
Auto Accidents
Truck Accidents
Slip & Fall
Personal Injury
Workers' Compensation
Product Liability
Wills
Estates
Elder Law
Workers' Compensation
Real Estate
Social Security
Gas Rights
Jurisdictions Admitted to Practice
Pennsylvania and U.S. District Court, Middle District of Pennsylvania 1982
Education
Villanova University School of Law, Villanova, PA – J.D. 1982
University of Scranton, Scranton, PA – B.S. Business Management
Magna Cum Laude – 1979 Omicron Delta Epsilon
Career Highlights
Robert W. Munley, P.C. – 1982-1987
Munley, Mattise, Kelly & Cartwright, P.C.- 1987-1999
Mattise & Kelly, P.C., Scranton, PA – Shareholder 1999 to 2014
Needle Law, P.C., Scranton, PA – Shareholder 2015 to present
Certifications
National Board of Trial Advocacy – Certified Civil Trial Advocate 1995
Recertified 2000, 2005, 2010, 2015 and 2020
Certified Civil Pretrial Practice Advocate – 2012-Present
Reported Cases
In Re: Estate of Brojack, 467 A 2d 1175 (Pa. Super. 1983)
Professional & Bar Association Memberships
Federal Bar Association 1999 – 2003
American Association for Justice 1982 – present
Participated in Trial Lawyers Care benefiting victims of the World Trade Center Disaster, 2001 – 2003
Pennsylvania Bar Association – Member House of Delegates 2004 – present
Board of Governors 2013 – 2016
Pennsylvania Association for Justice Member 1982- present Board

of Governors 1997 – present;
Amicus Curiae Committee 2003 – present
Past Chair Worker's Compensation Section 2008-2009, 2017-2018 Cochair
Worker's Compensation Section 2015 – 2017

George F. Douglas Amicus Curiae Award for Outstanding Appellate Advocacy – 2010
Northern Pennsylvania Legal Services – Board of Directors 1990 – 2000
North Penn Legal Services – Board of Directors 2001 – 2003; President 2001 – 2003
Lackawanna County Bar Associations: Board of Directors 1988 – 1989, 1995 – 2009; Secretary 1999 – 2003; Vice-President 2004; President Elect 2005; President 2006
Fellow of the Roscoe Pound Institute 2000 – present
National Academy of Elder Law Attorneys 1995 – present
American Board of Trial Advocates (invitation only) 2006 – present (President Northeast PA Chapter 2011 – present)
National Trial Lawyers (invitation only) 2011 – present
America's Top 100 Personal Injury Attorneys (Pennsylvania) 2020
Best Lawyers in America 2021
Non-Professional Organizations
Greater Scranton Chamber of Commerce (Board of Directors 2016-Present) (Chair Government Affairs Committee 2019-present
Good Shepherd Corporation of Clarks Summit, PA, Solicitor 1999 – 2013, President 2000 – 2013; Board of Directors 1995 – 2013
Voluntary Action Center, Scranton, PA, Board of Directors 1992 – 1999; 2012 – 2015 President 1995-1997
National Business Institute Legal Seminars, Board of Lecturers 1991- present
National Ski Patrol, Eastern PA Region – Coordinator, Auxiliary Programs 1996 – 2000; Legal Advisor 2001 – present
Lackawanna County United Way Lawyers Campaign, Vice Chairman 1989 – 1992
Lackawanna County United Way, Allocations Panel Member 1984 – 1989; Chairman 1990 – 1991
Recognized as Pennsylvania Super Lawyer 2008 – present
Lectures
PAJ & Lackawanna Bar Association
Common Evidentiary Issues in Personal Injury Cases, Recoverable Damages – November 11, 1997
Pleading and Proving Damages in Personal Injury Cases, Personal Injury Damages – March 19, 1997
Slip and Fall Cases, Ice and Snow – September 24, 1997
Rules of Civil Procedure, Limitation of Actions and Docket Activity – January 28, 1998
Problems in Product Liability Cases, The Law – May 13, 1998
Premises Liability in PA – 2003, 2004
Liens, Subrogation & Joint Tortfeasor Releases – 2004, 2007 Current
Issues in Auto Law – 2009
Committee for Justice for All
Direct Examination of Expert Witnesses – 2016
Effectively Evaluating and Preparing Auto Accident Cases – 2015
Litigating the Underinsured and Uninsured Motorist Claim – 2013
Electronic Medical Records-2017
Lorman Education Services
Workers Compensation in Pennsylvania 1995
Penn Millers' Mutual Insurance
Creative Problems in Workers Compensation -The Claimant's Perspective 1998
H.R. Directors Nightmare – The Claimant's Perspective 2000
Personal Data
Born: November 23, 1958, Archbald, PA
Married with one child
Hobbies & Interests: Skiing and Sailing