Needle Law is the merger of NGP Law and Mattise & Kelly.
At Needle Law Firm, we concentrate our services in Northeastern Pennsylvania, including Lackawanna, Luzerne, Monroe, Pike, Susquehanna, Wayne and Wyoming Counties. We specialize in Personal Injury cases throughout Northeastern Pennsylvania, including Scranton, Honesdale, Stroudsburg, Wilkes-Barre, Montrose, Milford and Tunkhannock. We only represent you. We have never and will never represent insurance companies.
Our Offices – Scranton and Stroudsburg.
Our Purpose – To protect your rights and get you the compensation you deserve.
Our Experience – At Needle Law our Scranton personal injury attorneys average more than 20 years of experience in successfully representing the injured in Personal Injury and Workers Compensation claims.
Our Services – Are confidential. We will not post your name or the amount we recover for you. We will do everything we can to maintain your privacy. While Client testimonials may appear on our website, they are strictly voluntary.
Our Practice – We represent injured people in various areas of law including Worker's Compensation and a wide variety of accidents resulting in Personal Injury, such as car accidents, truck accidents, slip and falls, and product failures, but also handle Real Estate, Wills, Elder Law, Business Law, Criminal law, Immigration, Divorce, Custody, and similar matters.
Our Fees Personal injury and Worker's Compensation cases are taken on a contingency basis. The attorney's fee is a percentage of your verdict, award, or settlement, which is collected when our Scranton personal injury lawyers are successful with your case. We are paid when you win. Initial consultations are free in these types of cases.
Other Matters Real estate, wills, elder law, business law, criminal law, family law, immigration law and similar matters are charged on a set fee or hourly basis. For more information, contact us.
Serving Injury Victims Throughout Pennsylvania
From our offices in Scranton and Stroudsburg, our Scranton personal injury lawyers provide services throughout Lackawanna, Luzerne, Monroe, Pike, Susquehanna, Wayne and Wyoming Counties. Our lawyers have settled or tried a wide variety of personal injury and wrongful death claims, including those involving cars, trucks, motorcycles, all-terrain and other recreational vehicles, construction site accidents, roadway and bridge accidents, boating, diving and swimming accidents, slip and fall, trip and fall and other premises liability accidents. We have also had extensive involvement in bad-faith insurance litigation, where our client's own insurance company has failed to live up to its obligations and responsibilities, and in product liability claims involving defective products or defective instructions for using the product, including cars, trucks, motorcycles, snowblowers, lawnmowers, industrial equipment, and household appliances.
Workers' Compensation Claims
We represent injured workers throughout Lackawanna, Luzerne, Monroe, Pike, Susquehanna, Wayne, and Wyoming Counties. Workers' Compensation claims involve anyone injured, either physically or mentally, during the course of their employment for another person or company. An employee can be at a clear disadvantage without an attorney to help him navigate Pennsylvania's complicated laws and regulations following a work-related injury. There are things an injured employee must do or should do and other things the employee should not do, while the employer and its insurer have their own obligations. The interests of the employer/insurer on the one side and the employee on the other are often not the same. See our Workers' Compensation page and talk to one of our Scranton or Stroudsburg Workers' Compensation lawyers for a full explanation of the Workers' Compensation system and your rights.
Contact Needle Law Firm Today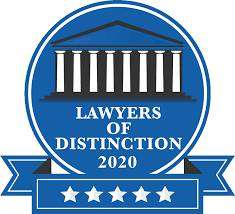 At Needle Law we represent the injured in personal injury and Workers' Compensation claims. Our attorneys also have significant experience with Wills and Estates, Elder Law, Contracts, Real Estate, Zoning and Development, Criminal law, Immigration, Divorce, Custody, and similar matters. We handle these cases throughout Northeastern Pennsylvania including Scranton, Wilkes-Barre, Honesdale, Stroudsburg, Tunkhannock, Milford, and Montrose. Each of our Attorneys has more than twenty years of experience in representing people who have been injured through the carelessness of others or by defective products or who have been wronged by their own insurance company. Our goal is to get you the money you deserve.
If you've been injured in an auto accident, truck accident, slip and fall, work accident, or in one of the many circumstances mentioned above, please contact us at (570) 344-1266 to schedule a free consultation. One of our Scranton personal injury lawyers will be happy to review your information and discuss your potential claim at no charge. We look forward to assisting you with your legal problems. Call us if you have a question, a need, or a problem in any of these areas.