Drowning in Illegal Swimming Spots as Pools Remain Closed in Pennsylvania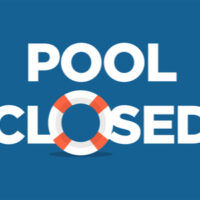 Many swimming pools will not open in Pennsylvania this year due to the coronavirus pandemic. According to PennLive, Pennsylvania's Gov. Tom Wolf's reopening plan prohibits opening public swimming pools in the red phase of the plan.
As a result, many counties and municipalities have decided not to open their pools this year. Scranton's authorities have also decided not to reopen their swimming pools this summer, as reported by WNEP. The city's officials warned that the pools would draw large crowds, increasing the risk of spreading COVID-19.
Closed Pools Could Lead to More Drowning Incidents in Natural Water Settings
The fact that swimming pools remain closed in Scranton and other parts of Pennsylvania could lead to more drownings at illegal swimming spots across the state, according to a recent report by The Times-Tribune.
Pool closures could draw thrill-seekers and those who love to swim to dangerous and illegal swimming spots in Scranton and elsewhere in Pennsylvania. According to the report, at least two people had recently died in the span of five days while swimming at illicit spots in Lackawanna and Luzerne counties.
One of the drownings occurred at Nay Aug Gorge in Scranton, which claimed the lives of over four dozen people in the past 130 years. Nay Aug Gorge is considered one of the most dangerous swimming spots in Pennsylvania.
Given the unique situation caused by the COVID-19 pandemic, authorities have been installing additional signs in an attempt to prevent swimming and injuries at Nay Aug Gorge and other illegal swimming spots across the state. Also, the police increased patrols around dangerous swimming spots. With increased patrols and more signs around Nay Aug Gorge, police officers can issue citations if they catch anyone swimming in the gorge.
Where Do Most Drowning Incidents Occur?
According to the Centers for Disease Control and Prevention (CDC), 57% of all fatal and non-fatal drownings in the U.S. occur in natural water settings. However, the majority of children ages 1-4 drown in swimming pools. Natural water settings include oceans, rivers, gorges, creeks, lakes, and ponds.
Illegal swimming in natural waters can result in personal injury and death. The risk of drowning incidents in natural waters is very high in the summer of 2020, as many public swimming pools remain closed to stem the spread of COVID-19.
When a swimmer sustains an injury or dies when swimming at an illegal spot in Scranton or other parts of Pennsylvania, seeking compensation could be tough. In order to determine whether someone can be held liable for your injury that occurred while swimming at an illicit spot, it must be considered whether:
The swimmer was trespassing;
There were adequate signs that prohibited swimming;
The swimming spot was off-limits;
The incident occurred while boating; and
The "attractive nuisance" doctrine can apply if the drowning incident led to a child injury or death.
The "attractive nuisance" doctrine in Pennsylvania allows parents of children who drown or suffer pool injuries to hold the pool owner liable for the resulting harm. Generally, swimming pools on someone's property are considered an attractive nuisance, which allows parents to sue the property owner even if the child was trespassing.
Consult with our Scranton premises liability attorney at Needle Law Firm to determine liability in your drowning accident. Call at 570-344-1266 for a case review.
Resource:
pennlive.com/coronavirus/2020/05/some-community-pools-wont-reopen-this-summer-sunk-by-coronavirus.html
cdc.gov/homeandrecreationalsafety/water-safety/waterinjuries-factsheet.html
mcall.com/news/pennsylvania/mc-nws-pa-swiming-20200607-kgxnztyicrazlfg5uyv4yaliii-story.html
wnep.com/article/news/local/lackawanna-county/scranton-swimming-pools-closed-coronavirus/523-6874bc8d-9c62-4482-9702-914c8062e926
https://www.needlelawfirm.com/why-you-should-hire-a-personal-injury-attorney/