Why You Should Hire a Personal Injury Attorney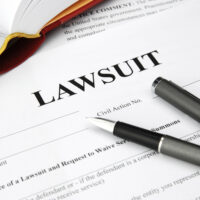 If you have been injured due to someone else's negligence, recklessness, or carelessness, you may have medical bills piling up, lost wages, the inability to return to work, and pain and suffering. While there is no legal requirement in the state of Pennsylvania to retain the services of an attorney in any legal matter, there are many reasons you should consider hiring a personal injury attorney to represent you in your personal injury case.
Insurance Companies
If you were injured due to someone else's negligence it is likely that at some point an insurance company will be involved in the decision to compensate you for your personal injury. If you had a slip and fall accident, the property owner's insurance will be responsible, if you were involved in a car accident, the driver's car insurance will be responsible, and if you were injured due to the negligence of a doctor or medical professional, their medical malpractice insurance will be responsible. Ultimately, almost every type of personal injury will include some kind of insurance company. Insurance companies are uninterested in your best interest and will fight hard to compensate you as minimally as possible.
Typically, the first settlement offer is predictably low, and they will make your attempts to negotiate a higher settlement complicated and lengthy. Oftentimes, an insurance company will even delay settlement actions on purpose hoping to have the victim miss important statute of limitations deadlines imposed by the courts, thus negating their chances of ever bringing a lawsuit for the compensation they deserve. However, having legal counsel by your side will allow a professional to issue a demand letter on your behalf, and negotiate a fair settlement in your favor with insurance companies. These negotiations can mean that you obtain your best possible settlement without ever having to set foot in an actual courtroom or go to trial.
Legal Advice
Personal injury cases are often complex, and involve detailed investigations, witness interviews, insurance company negotiations, expert reconstruction witnesses and more regarding your case. Knowing that you have someone on your side to represent you, and give you accurate legal advice can be the difference between a low settlement offer, and getting the compensation you deserve. Additionally, a personal injury attorney will know all of the deadlines by which you need to file your case in court.
Understanding Settlement Offers
An experienced personal injury attorney will be able to determine what types of compensation you can receive for your personal injury case. An experienced personal injury attorney will be able to understand your case, and know how to build your case to include compensation for some of the following:
Medical and hospital bills
Medical treatments and medications
Future medical costs
Physical therapy
Lost wages and future lost income
Pain and suffering
Mental anguish
Loss of consortium
Potential punitive damages
Without the legal advice of a personal injury attorney, you may not be able to navigate the complex personal injury laws and also know which types of compensation to which you are entitled.
Visit With a Personal Injury Attorney Today
There is never a legal requirement to hire an attorney for any legal matter. However, if you have been injured in the state of Pennsylvania due to someone else's negligence, you have the right to compensation for your injuries. Visiting with an experienced Scranton personal injury attorney can help you obtain the correct legal advice you need, provide you with the best course of action, negotiate with insurance companies and any other attorneys, and represent you in court. Visit with a personal injury for free today to discuss your case with the attorneys at the Needle Law Firm at 570-344-1266 or online today.
https://www.needlelawfirm.com/should-i-sue-for-wrongful-death/