The Importance of Your Treating Physician's Testimony in Your Disability Case in Pennsylvania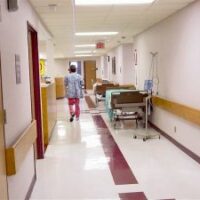 Going through the process of seeking Social Security disability benefits can seem hopelessly overwhelming. With so many forms and supporting documents and other requirements, it may seem like an impossible hill to climb. The reality is, though, that your case may be far from hopeless. Even if you have a strong case, you may need the skill and experience of a knowledgeable Pennsylvania disability attorney to get you where you need to be and receive the benefits you deserve.
A Pittsburgh area woman's recent case provided some important reminders about how to take on a disability case. D.B. alleged that she suffered from auditory and visual hallucinations that left her unable to work. D.B. sought treatment from a psychiatrist in Cranberry Township. She also visited a counselor.
When the time came for her hearing, she, through her legal counsel, offered evidence of the various hallucinations. She also presented testimony from both her psychiatrist and her counselor. Despite all this evidence, the administrative law judge ruled against her, denying her benefits entirely.
A federal District Court reversed that ruling, which meant that the judge revived D.B.'s case. The reason D.B. got a favorable ruling in the District Court came down to the evidence she presented and the rules for deciding disability cases. The District Court judge pointed to dozens of places in the record where D.B. had documented her experiencing hallucinations.
Another key element that led to the revival of D.B.'s case, besides her documented proof of hallucinations, related to her medical expert testimony. There are two types of expert opinions when it comes to doctors – opinions offered by treating physicians and opinions offered by non-treating physicians. The law when it comes to determining disability claims is clear that treating physicians' testimony should receive more consideration by the judge than that of a non-treating doctor. A treating doctor's opinions are entitled to be given particularly great weight if that provider engaged in "continuing observation of the patient's condition over a prolonged period of time."
What that means is that, if you have a doctor who has been treating and examining you over a long period of time and is in a position to testify for you at your disability hearing, that doctor's testimony will be especially powerful and go a long way toward getting you to a successful outcome.
Despite those rules, the ALJ in D.B.'s case gave very little weight to the treating psychiatrist's opinions, while offering little explanation as to why the ALJ discounted the doctor's testimony. That failure to give the testimony great weight, or to explain why it should be discounted, was a big reason why the District Court reversed the ALJ's ruling against D.B.
Additionally, even if one of your expert witnesses is not a doctor, that does not mean that her opinions cannot help. A treating physician's opinions are entitled to "great weight." That does not mean that, just because a witness is not a doctor her opinions automatically deserve little weight. In D.B.'s case, the ALJ improperly discounted the testimony of D.B.'s counselor. Although the counselor was not a licensed doctor, that didn't necessarily mean her opinion was worth nothing. The ALJ is required to take that opinion evidence into consideration unless there is a reason not to.
Getting where you need to be in terms of your Social Security disability benefits can seem like a giant mountain to climb. Make sure your first step is the right one. Consult the Pennsylvania disability attorneys at Needle Law Firm. Our attorneys have been providing helpful advice and skillful advocacy to our clients for many years.
Contact us today at for a free, no-obligation consultation by calling 855.687.4357.