Court Decision Allows Philadelphia Police Officer to Collect Both Civil Lawsuit Judgment and Heart and Lung Act Benefits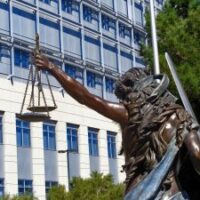 When you suffer an injury at work, it is stressful and unsettling. You may be concerned about your future income if your injury has left you unable to work. It is important to understand that there are options out there. Your workplace injury may entitle you to receive workers' compensation benefits. Some people may be entitled to select "Heart and Lung Act" benefits instead of workers' compensation. Still others may be allowed by the law both to obtain Heart and Lung benefits and also an award of damages from a civil lawsuit. Each different avenue for getting the financial recovery you need will depend on the specific facts of your case. Make sure you know what all of your options are by talking to an experienced Pennsylvania workers' compensation attorney.
One example of how this works was the case of E.T. E.T. was a police officer for the City of Philadelphia. While on duty one day in May 2009, she suffered serious injuries in a vehicle accident. The employee accepted what's known as "Heart and Lung Act" benefits in lieu of workers' compensation benefits. The employer paid her almost $15,800 in Heart and Lung salary continuance benefits and an additional $8,300 in medical benefits.
Along the way, E.T. decided to sue the people responsible for the auto accident that injured her. The case went to arbitration and the arbitrator awarded E.T. $71,000 in damages. After E.T. won her arbitration, her employer went back to the workers' compensation judge and asked for reimbursement.
The judge and board ruled against the employer. The employer appealed to the Commonwealth Court, but the city again lost. The city attempted to argue that allowing an employee like E.T. to recover benefits and a civil judgment would be to allow her to receive an improper "double recovery." Issues of unfair windfalls didn't matter because Pennsylvania had a clear statute that governed situations like E.T.'s. The key was E.T.'s choice of Heart and Lung benefits over workers' compensation benefits. The statute said that, while employers do have a right to seek compensation when an employee receives both workers' compensation benefits and a civil judgment, they cannot seek payment when the employee gets Heart and Lung benefits and an award of civil damages. Any unfairness in that scheme was something that should be fixed by the legislature, not the by the court, the opinion stated.
The outcome of the case for E.T. meant that she got to keep both her benefits and her damages award. As someone injured at work, you may not necessarily understand exactly what all of your options are. You may think that you can only obtain workers' compensation benefits. You should not, however, assume what the answer is. Talk to the pros who know the law and have extensive experience representing clients and helping them get everything they deserve through all of the avenues available to them. The seasoned Pennsylvania workers' compensation attorneys at Needle Law Firm have been providing exactly that kind of reliable representation to our many clients over the years. We have knowledge and the ability you need to take on the legal system and get you the compensation you deserve.
Contact us today at for a free, no-obligation consultation by calling 855.687.4357.