Most Common Types Of Car Accidents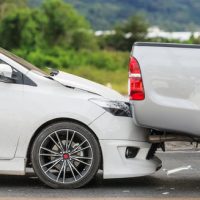 Any time you get onto the roadway, there is the possibility of getting into a crash. Accidents happen every day in Pennsylvania. There are a lot of vehicles on the road and people make mistakes. They're in a hurry. They're distracted. They have a lot on their minds.
Car accidents can happen everywhere, so as a driver, you need to know how to avoid them so you can keep you and your family safe. Here are some common car crashes you should be aware of.
Rear-End Accidents
Rear-end accidents are the most common crashes and they're also the most avoidable. They are caused by a driver hitting the vehicle in front. These crashes often happen in heavy traffic but can occur any time someone is tailgating, so it's best to back off and keep your distance.
You can also avoid rear-end accidents by focusing on the road and not getting distracted. Also, don't drive when tired or under the influence. You're more likely to suffer from reduced judgment and make errors.
Backing Accidents
Going in reverse is difficult for a lot of drivers. It's harder to see what's behind you, making it easy to hit a pole, a person, or a parked vehicle. Backup cameras can be helpful, but if your vehicle doesn't have one, there are some ways to make backing up easier. Get out of the car and look behind you before going in reverse. Turn your head and use your mirrors. Go slow and use your brakes as needed.
T-Bone Accidents
T-bone, or side impact, crashes occur when a vehicle's front end hits the side of another vehicle. These crashes often occur due to failure to yield. The driver may run a red light or stop sign.
These accidents can be avoided if drivers would be more vigilant in following traffic laws. You can avoid being a victim by being extra cautious when driving through intersections and looking for drivers who may be distracted.
Single-Vehicle Accidents
Not all crashes involve multiple vehicles. Solo-vehicle crashes are common, especially for inexperienced drivers. It's easy for a driver to swerve to avoid hitting a road hazard or hit a patch of ice and lose control, hitting an object or going off the road. Overcorrecting after making a mistake is a major factor. While it can be hard to prevent these accidents, the best things you can do are avoiding speeding and driving extra carefully in inclement weather, such as rain and snow.
Contact Us Today
Car accidents can happen in a number of ways. They are scary situations that can lead to numerous injuries. Some are minor, while others are more severe and even life-threatening.
How much can you recover for your car accident? The Scranton car accident lawyers at Needle Law Firm can help you understand your claim and the various factors involved. We'll ensure your case is successfully resolved. For a free consultation, fill out the online form or call (570) 344-1266.
Source:
travelers.com/resources/auto/safe-driving/7-common-car-accidents-and-how-to-avoid-them