Can Dashboard Cams Be Used as Evidence in Personal Injury Lawsuits?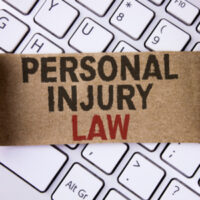 Strong evidence is very important if you want to receive a fair, adequate settlement in a personal injury lawsuit after a car crash. While many individuals rely on witness testimony, police reports, and other forms of evidence, a dashcam represents a unique prospect. If you have footage of the accident that caused your injuries, you might be wondering whether you can legally use this to prove negligence in court. On the other hand, you might be wondering whether another driver in the collision can use their dashcam footage against you.
The best way to answer these questions is to consult with an experienced, qualified personal injury lawyer in Pennsylvania. These experts understand every aspect of a personal injury case, including the kinds of evidence you're allowed to bring forth. They can also help you prove your case and gain considerable compensation for your damages.
Are Dash Cams Legal in Pennsylvania?
While many states do not allow drivers to install dash cams on their vehicles, Pennsylvania does. You are allowed to install a dash cam on your vehicle as long as it does not cause a distraction while you're driving. This means that the device cannot include a monitor that you can watch while you drive.
In addition, it's important to understand Pennsylvania's privacy laws before you install your dashcam. The Keystone State is known as an all-party consent state when it comes to audio recordings. This means that you'll need to clearly provide warnings and signage to those in your vehicle that their conversations may be recorded. To bypass this, you can simply ensure that your dash cam does not record audio.
In addition, you can only place your dash cam in certain areas according to Pennsylvania law. Here are your options:
You can place your dashboard camera in the lower-right corner of your windshield
You can place your dashboard camera in the lower-left corner
You can place your dashboard camera in the upper portion of the windshield
Can Footage be Used as Evidence?
Dashboard footage can be used as evidence. Both insurance companies and courts in Pennsylvania may consider this evidence when determining who was at fault for any injuries in an accident. This makes sense, especially seeing as a simple photograph from your phone can also be used as evidence to support your claim.
But while a photograph from your phone captures the aftermath of the accident, a dashboard camera has the capability of capturing the accident as it happened. This is why dashboard footage can be so valuable in a personal injury lawsuit. That being said, dashboard footage can also be used against you in a personal injury lawsuit. This is why it's so important to consult with your attorney before you make this footage public knowledge.
Enlist the Help of a Qualified Attorney Today
If you need help from a Northeastern Pennsylvania personal injury attorney, contact us today at the Needle Law Firm. We have considerable experience with a wide range of personal injury cases, including those related to car accidents. Reach out today, and we'll help you gather the most effective evidence so you can obtain the settlement you're rightfully entitled to.
Resource:
6abc.com/dash-cam-video-cams-cameras/1352663/#:~:text=New%20Jersey%20and%20Pennsylvania%20have,could%20be%20considered%20illegal%20wiretapping.
https://www.needlelawfirm.com/who-should-i-choose-as-my-executor-in-pennsylvania/