What Non-Economic Damages Should I Claim?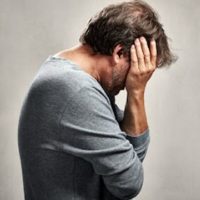 If you're filing a personal injury lawsuit, non-economic damages are very important. In fact, non-economic damages can cause your settlement to increase dramatically. If you're allowed to claim these damages, you should do so. After all, psychological losses are just as important and as life-altering as physical injuries, and in many cases they last for significantly longer than scars. So what kind of non-economic damages should you claim?
These questions are perhaps best left answered by a legal professional, such as a qualified, experienced personal injury attorney in Pennsylvania. The lawyers can guide you towards a fair, adequate settlement that will cover all of your damages – not just economic losses. If you have questions about non-economic damages, you can ask away during your first consultation with your attorney. During this consultation, your attorney can also explain the ins and outs of a personal injury lawsuit, providing you with greater levels of confidence.
Pain and Suffering 
One of the most common types of non-economic damage is pain and suffering. This is a blanket term that covers virtually every form of psychological damage imaginable, from anxiety and depression to PTSD and grief. If you're claiming non-economic damages, you'll probably end up claiming pain and suffering 
Disfigurement 
If you have been disfigured in any way due to your injury, you will need to claim disfigurement. This form of non-economic damage includes things like amputation, facial scars, burns, and so on. Disfigurement is both a physical and a psychological injury, as it can result in costly medical expenses and emotional distress. Most injury cases involving disfigurement result in considerable financial settlements.
Enlist the Help of a Qualified Attorney Today 
For help from a skilled Scranton personal injury attorney, look no further than Needle Law Firm. Over the years, we have assisted numerous injured plaintiffs in the Keystone State, and we know how important it is to fight for the non-economic damages you are owed. Accidents can be highly traumatic in nature, and this psychological trauma can last for many years or even decades. Book your consultation today to get started with an effective action plan and pursue a fair, adequate settlement.
Sources: 
wallethub.com/answers/ci/is-pennsylvania-a-no-fault-state-2140703709/
dictionary.cambridge.org/dictionary/english/disfigurement