Man Killed In Construction Site Collapse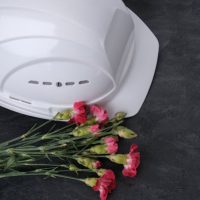 Construction sites are home to many dangers. When there are trenches, walls, and pillars, there is always the risk of collapse. A collapse can be fatal to a worker.
Sadly, this was recently the case at a construction site in Guilford Township. The body of a 30-year-old man was found by state police on the evening of August 30 at  Martin's Famous Potato Rolls plant. 
Three 25-by 50-foot sections of concrete had collapsed earlier that afternoon. There was a storm at the construction site at the time but it's unclear if the collapse was weather-related.
Numerous fire departments were involved in rescue and recovery efforts. The teams were called in to conduct a thorough search in the hope that the construction worker might still be alive. However, his dead body was found later that evening in the rubble of the collapse.
The man worked for Wohlsen Construction, which served as the general contractor at the site.
State police as well as the Occupational Safety and Health Administration (OSHA) are investigating the cause of the fatal accident.
Martin's Famous Pastry Shoppe Inc. started its expansion in late 2021. The company produces bread and rolls. The expansion, which will include about 260,000 square feet of additional production capacity, was needed to meet increased demand. 
Wall and Roof Collapses 
Construction workers constantly face the possibility of wall and roof collapses, especially when a building is unfinished or being renovated. These collapses can be some of the most dangerous construction work hazards on a construction site due to the weight of the materials involved. These collapses are often caused by the following: 
Lack of proper wall or ceiling support
Use of old or inadequate building materials
Excessive moisture from rainwater or snow
Design flaws in the blueprint for the building
Falling objects onto the roof or wall before it is finished
Heavy machinery accidents
Demolition accidents 
Wall and roof collapses are not acceptable. These accidents usually occur when somebody has made a major mistake. Determining liability can be complex, so it's necessary to perform a thorough investigation that involves interviewing witnesses and those involved. Liable parties may include general contractors, subcontractors, property owners, equipment manufacturers, and architects. Contractors, foremen, and other authority figures in charge of safety should always be aware of possible collapses on their construction sites, though. They should take all possible precautions to keep workers safe from devastating accidents. 
Contact Us Today
Construction sites contain many elements that are dangerous to workers. These accidents can cause significant injuries and even death.
If you or a loved one has been involved in a construction accident, contact the Scranton construction accident lawyers at Needle Law Firm today. We have gotten successful outcomes on behalf of those severely injured in construction accidents. We can also help you get the benefits you need through workers' compensation insurance. Contact us to get started. Schedule a free consultation today by filling out the online form or calling (570) 344-1266.
Source:
usnews.com/news/best-states/pennsylvania/articles/2022-08-31/body-of-construction-worker-30-found-after-site-collapse