Can You File a Zantac (Ranitidine) Lawsuit if You Have Cancer?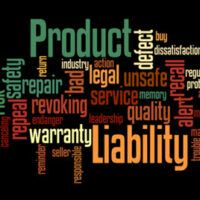 In April 2020, the Food and Drug Administration issued an immediate request to remove all ranitidine medications, including Zantac, from the market. The FDA's recall came after researchers had found that ranitidine drugs contain dangerous ingredients that increase the risks of cancer.
If you have been diagnosed with cancer after taking Zantac or other ranitidine medications – either prescription or over-the-counter (OTC) – you may be eligible to obtain compensation.
What is Zantac?
Zantac is the brand name for ranitidine, which prevents and relieves heartburn and acid reflux. Physicians also prescribe ranitidine products to provide relief from stomach and digestive issues, as well as treat and prevent stress-related ulcers and gastroesophageal reflux disease (GERD). Ranitidine acts as a histamine-2 receptor antagonist, which can reduce the amount of acid in the stomach.
Does Zantac Cause Cancer?
Studies found that Zantac and other ranitidine products contain a cancer-causing ingredient called N-nitrosodimethylamine (NDMA). A report released by the World Health Organization (WHO) calls NDMA a "potent carcinogen." This compound, which is also found in petroleum products such as gasoline, can cause cancer through an enzyme-producing process.
The FDA's ongoing investigation showed the following:
NDMA impurities in some ranitidine medications, including Zantac, can accumulate over time when stored at higher-than-average temperatures. Increased levels of NDMA, meanwhile, expose the user to unacceptable carcinogen levels.

While people ingest low amounts of NDMA through their diet, those levels are safe and are unlikely to cause cancer. However, prolonged exposure to higher levels of NDMA can increase the risk of developing cancer.
Symptoms of overexposure to NDMA include:
Fever
Headache
Nausea
Dizziness
Vomiting
Jaundice
Abdominal cramps
Can You Sue Zantac (Ranitidine) and Get Compensated?
Zantac makers may have been aware of the high levels of NDMA in the ranitidine drugs and the user's risk of developing cancer. However, the manufacturer failed to disclose the potentially life-threatening side effect of Zantac, exposing hundreds of thousands or millions of consumers to the risk of cancer.
Zantac users who developed cancer or other medical conditions are a result of using the drug may be able to get compensated for their damages and losses. You can obtain compensation by filing a product liability lawsuit against the Zantac manufacturer. However, you will have to gather evidence proving that:
You used Zantac. Collect your medical, prescriptions, and pharmacy records. However, if you purchased Zantac or other ranitidine drugs over-the-counter, it can be more difficult to prove that you consumed the medication (you can still demonstrate pharmaceutical receipts and notes).

You used Zantac for a prolonged period of time (at least six months). This might require you to undergo medical examinations or simply show your medical or pharmacy records proving that you consumed the medication for a significant period of time.

You developed cancer or another condition after your prolonged use of Zantac. You must also establish a link between the diagnosis and your ranitidine drug usage.
Contact a Scranton product liability attorney at Needle Law Firm to review your circumstances and determine whether you can file a claim against the Zantac manufacturer. Call at 570-344-1266 to get a consultation.
Resource:
fda.gov/news-events/press-announcements/fda-requests-removal-all-ranitidine-products-zantac-market
fda.gov/drugs/drug-safety-and-availability/fda-updates-and-press-announcements-ndma-zantac-ranitidine
who.int/water_sanitation_health/dwq/chemicals/ndmasummary_2ndadd.pdf
health.harvard.edu/blog/ranitidine-zantac-recall-expanded-many-questions-remain-2020040218044
https://www.needlelawfirm.com/personal-injuries-from-e-cigarettes/