Conveyor Belt Accident in Pennsylvania: Can Injured Workers Seek Compensation?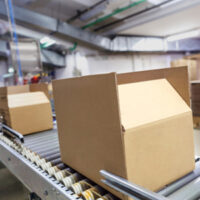 A recent power plant accident involving a conveyor belt caused one man to die and another to suffer serious injuries. Conveyor belts are commonly used as part of the manufacturing process, but failure to maintain those belts can cause injuries and deaths. Also, failure to exercise due care when working around conveyor belts can result in devastating consequences.
But can injured workers seek compensation for their injury involving a conveyor belt in Pennsylvania?
Conveyor Belt Accident at a Power Plant in Pennsylvania
"A catastrophic failure" with a conveyor belt and cherry picker at a power plant in Schuylkill County, Pennsylvania, caused one man to die and another to get injured, as reported by WFMZ. The power plant in McAdoo, Kline Township, had been decommissioned and was in the process of being dismantled.
The fatal accident occurred after the collapse of the plant's conveyor belt. The injured man was in critical condition following the collapse. The conveyor belt and a cherry picker collapsed from 80 feet in the air. The power plant had been closed for over a year, but workers were still working at the time of the incident.
The two victims were part of a crew that was dismantling equipment at the plant. The deadly incident is being investigated by the Occupational Safety and Health Administration and Pennsylvania's health officials.
Causes of Conveyor Belt Accidents
As with any other power plant accident, the causes of conveyor belt accidents vary from one case to another. However, common causes of workers' injuries caused by conveyor belts include:
Improper assembly of the belt
The belt was defective
The belt was partially or completely unsecured
The conveyor belt was operating at an unsafe speed
Defective conveyor belt equipment
Workers lacked training or experience
Improperly secured items on the conveyor belt
Workers' Compensation vs. Personal Injury in a Conveyor Belt Accident
Workers who sustain injuries during a conveyor belt accident have two options to seek compensation for their injury:
Pursue a workers' compensation claim; and/or
File a personal injury claim.
When a conveyor belt accident occurs in the course of employment, injured workers can obtain compensation for their medical expenses and lost wages. Since most employers in Pennsylvania carry workers' compensation insurance, workers are typically barred from suing their employer or filing a personal injury claim against their employer.
However, depending on the factors surrounding a conveyor belt accident, the injured worker may pursue a third-party personal injury claim. In other words, the worker is seeking compensation from a party that is not his or her employer. For instance, a liable third party could be the manufacturer of the defective belt equipment or the entity that assembled the conveyor belt at the site.
By bringing a personal injury claim, the injured worker can obtain a larger settlement. Unlike a workers' comp claim, a personal injury claim will cover 100% of the worker's lost wages and pay for their pain and suffering and other damages that are not covered under workers' comp insurance.
Consult with our Scranton personal injury attorneys at Needle Law Firm to discuss your options after a conveyor belt accident. Call at 570-344-1266 to receive a case review.
Resource:
wfmz.com/news/area/poconos-coal/man-dies-another-seriously-injured-after-conveyor-belt-collapses-at-power-plant-in-schuylkill-county/article_3bf9f092-ac09-11ea-adca-7b31d11c1319.html
https://www.needlelawfirm.com/why-you-should-hire-a-personal-injury-attorney/