How Much Does A Medical Helicopter Ride Cost In Pennsylvania?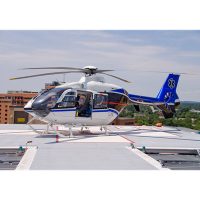 It should come as no surprise that a medical helicopter ride can be incredibly expensive in the United States. Expensive, yet vital for survival in many cases. If you are recovering from a serious car crash in the Keystone State, you might discover just how expensive these helicopter rides can be. Understanding the true cost is only the first step. The real question is how you're going to pay for this expense. Is it possible to file a personal injury lawsuit and recover the funds necessary to pay for this? Let's find out:
Helicopters are Often Called in to Transport Crash Victims 
Helicopters are often called in to transport crash victims in Pennsylvania – especially in rural areas where no hospital is close by. On April 15th, it was reported that seven people were hospitalized after a crash in Chambersburg. An eighth individual lost his life. According to the police report, a medical helicopter was dispatched to the scene and transported the surviving victims to the closest hospital.
How Much Does a Helicopter Ride Cost? 
Helicopter rides cost between $10,000 and about $30,000 per flight on average. The final cost depends entirely on how long the journey is, and it's entirely possible for a single helicopter ride to cost millions of dollars based on the circumstances. There are many factors and costs to consider, and fuel is only one example. You also have to consider the type of medical equipment used, the staff, and what procedures are being conducted during the flight. Often, the helicopter itself is staffed with doctors, nurses, and paramedics. Of course, there are also skilled pilots. The cost of this labor alone can be immense.
Pennsylvania Helicopter Flights are Especially Expensive 
In 2019, it was reported that Pennsylvania Medicaid paid the lowest amount of money in the entire nation for emergency helicopter flights. The number was just $200 per flight – which is essentially a drop in the ocean compared to the overall cost of most helicopter flights. The report also pointed out that Pennsylvania residents are routinely charged upwards of $40,000, and that their insurers pay only a small portion (or none) of the cost. Fortunately, lawmakers have started to increase the amount of Medicaid compensation in recent years – but it's still a serious financial burden for many patients.
Where Can I Find a Qualified, Experienced Personal Injury Attorney in Pennsylvania? 
If you've been searching for a qualified, experienced Scranton personal injury attorney, look no further than the Needle Law Firm. Over the years, we have helped numerous injured plaintiffs. We know that medical costs can start to seriously rack up, especially when you're facing the bill for a medical helicopter ride. With our help, you can file a personal injury attorney and recover compensation for all of your out-of-pocket expenses, including medical helicopter bills. Reach out today, to get started with an effective action plan.
Sources: 
mcall.com/2018/07/25/sky-high-medical-helicopter-costs-could-come-down-under-new-pennsylvania-budget/
wgal.com/article/occupants-injured-in-multi-car-crash-medical-helicopter-called/43606408#