Is My Will Safe After I Pass?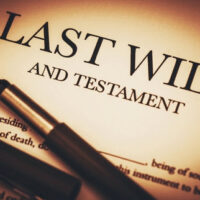 When people write wills in Pennsylvania, they obviously want to feel reassured that it will be respected after their passing. But could your will actually be altered unlawfully? Could your child somehow change the wording of the will and bend it to their own desires? This is obviously a terrible scenario, but it's worth planning for every possible outcome during the estate planning process. Could this actually happen, and what can you do to protect against it?
Concerns such as these are probably best addressed by a qualified, experienced estate planning attorney in Pennsylvania. These legal professionals are familiar with many "worst-case scenarios" when it comes to wills, and they can help you plan for the future in an effective manner.
Make Sure Your Will is in Safe Hands
There are many legal mechanisms in place to ensure that your will is respected, but one of the most important failsafe is your executor. The executor of your will is in charge of making sure your every wish is respected after your passing. These individuals are responsible for seeing that your beneficiaries receive exactly what they are entitled to according to what you have written in your will. When selecting your executor, choose someone you can trust.
Your Family Can Contest Your Will
In some situations, a beneficiary can contest your will. This means that the beneficiary argues that the will is not valid. In order to successfully contest a will, the beneficiary can pursue a number of different tactics:
He can argue that you weren't of sound mind when you wrote the will (perhaps arguing that you were suffering from dementia at the time)
He can argue that you were influenced by someone else when you wrote the will
He can claim that the will is fraudulent in nature, or that it has been forged
He can argue that the will is invalid because it violates another legally binding contract that was signed previously
Keep in mind that it is extremely difficult to successfully contest a will in Pennsylvania. The beneficiary must show "without a shadow of a doubt" that the will is invalid in some way, and the burden of proof is high.
How to Stop Your Family Members from Contesting Your Will
The easiest way to stop your family members from contesting your will is to hire a qualified, experienced attorney. These legal professionals can help you craft a rock-solid will that is impossible to contest in court. Another option is to create a living trust, which cannot be contested in the same way as a will.
Enlist the Help of a Qualified Attorney Today
If you have concerns about your will, you should get in touch with a qualified, experienced  Northeastern Pennsylvania estate planning attorney at your earliest convenience. Choose Needle Law Firm, and we can help you approach this situation in an effective, calculated manner. Peace of mind is important when establishing a will, and we'll make sure that all your bases are covered when it comes time to pass on your wealth to your beneficiaries. Book your consultation today.
Resource:
legis.state.pa.us/cfdocs/legis/LI/consCheck.cfm?txtType=HTM&ttl=20&div=0&chpt=25