Who Is To Blame For The Forever Chemicals Found In Berks County Drinking Water?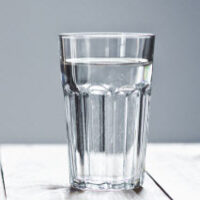 So-called "forever chemicals" have been detecting in drinking water throughout Berks County, and residents are understandably concerned. These days, most people are very much aware of how dangerous these chemicals can be. This is due to the widespread controversy surrounding Teflon products and the release of films like Dark Waters. It seems unthinkable that this is still an issue in the United States, but PFOA (Perfluorooctanoic acid) continues to pop up in our drinking water.
If you believe that your drinking water has been contaminated, it makes sense to get in touch with a qualified, experienced attorney as soon as possible. These legal professionals can help you determine who is responsible for this health crisis, and they can help you file a lawsuit against these negligent parties. Americans should have the freedom to drink clean water without fear of being slowly poisoned by big corporations. Taking legal action is often the only real way to pursue justice in this scenario.
Toxic Chemicals Found in Berks County Drinking Supply
As per federal laws, 400 sites across Pennsylvania were tested for PFOA, and one-third of these sites tested positive. At least two of the results were higher than 70 ppt, which is the federal government's health advisory level. That being said, there is no scientific consensus on whether there's a safe level of PFOA in drinking water. Even a very small amount could lead to health consequences.
Who Is Responsible?
The PFOA has been traced to locations such as Horsham Air Guard Station and the Naval Air Warfare Center. These toxins have also been traced to Arkema's thermoplastic resin plant in Exeter Township. One of the highest results in Berks County was from a well that serves Blue Heron Village. This well had a test result of 66 ppt.
Can I Sue The Companies Responsible For This?
Residents of Berks County may have the ability to file lawsuits against the entities responsible for poisoning their drinking water. We have certainly seen similar lawsuits in other parts of the nation, such as New Jersey. Arkema was sued in 2020 by the state of New Jersey after it poisoned communities with PFOA. In addition, DuPont was famously sued successfully many years ago in events that have been dramatized in the recent film Dark Waters. Private citizens have also filed their own lawsuits in Pennsylvania for PFOA contamination of their drinking water.
Get Help from a Qualified Attorney Today
If you believe your drinking water has been poisoned by PFOA or any other toxic chemical, reach out to the  Northeastern Pennsylvania personal injury attorneys at Needle Law Firm as soon as possible. We can help you hold negligent property owners and companies accountable. No one should have the freedom to dump toxic chemicals into the drinking water, especially if these chemicals have the potential to cause serious health issues for innocent residents. With the help of a qualified, experienced attorney, you can pursue justice in an effective manner.
Resource:
business-humanrights.org/en/latest-news/dupont-lawsuits-re-pfoa-pollution-in-usa