How To Gather Evidence Of Elder Abuse In Pennsylvania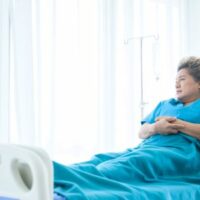 If you suspect that your elder relative is being abused at a nursing home or a long-term care facility in Pennsylvania, it can be difficult to plan out your next move. The sheer indignity of this offense can cause you to act irrationally, and you may be focused on confronting those responsible. While these emotions are certainly understandable, you also need to approach this situation in a calm, calculated manner. This is one of the most important things to keep in mind if you're serious about holding negligent individuals accountable for elder abuse. Another important factor is collecting solid evidence to support your claims.
While collecting evidence of elder abuse certainly comes with its fair share of challenges, this process becomes much easier with the help of a qualified, experienced attorney by your side. Not only can these legal professionals help you collect effective evidence, but they can also help you move forward with the overall process as you file an elder abuse lawsuit.
Understand What to Look For
In order to effectively gather evidence, you first need to know what to look for. Elder abuse can occur in many different ways. Perhaps the most obvious type of elder abuse is physical abuse. When looking for signs of physical abuse, search for things like strange marks on the wrists that may indicate the use of restraints. Unexplained bruises might also be signs of abuse.
Other types of abuse are more difficult to spot. Financial abuse can be virtually invisible, as nursing home employees can siphon money out of people's accounts without anyone ever realizing it. You might want to ask your relative whether they have been asked to sign certain documents or waivers. Other forms of elder abuse include sexual, mental, and emotional abuse.
Document as Much as Possible
When collecting evidence, you should generally try and document as much as possible. Anything that you feel is out of the ordinary should be recorded. For example, strange bruises should be photographed. The environment itself should also be photographed, especially if there is evidence of neglect.
You Have the Right to Ask for Medical Records
Senior citizens at nursing homes have the right to request access to their medical records whenever they need them. These medical records can provide some of the strongest evidence of elder abuse, and you can request them on your relative's behalf.
Witnesses
Witnesses can also provide strong evidence to back up your claims. Other residents of the nursing home or long-term care facility might be willing to speak up on your relative's behalf. Certain nurses and staff members may also be willing to provide evidence. If possible, make sure that you get written, signed statements from witnesses. You can also record the audio of your interviews if they consent.
Enlist the Help of a Qualified Attorney Today
If you need help with your case, contact the  Northeastern Pennsylvania nursing home neglect attorneys at the Needle Law Firm. We have dealt with a number of these situations in the past, and we can help you hold guilty parties accountable. No senior citizen should have to suffer needlessly, and these crimes are inexcusable. Reach out today, and we can pursue justice together in an effective manner.
Source:
justice.gov/file/1064531/download