Can You Sue a Nursing Home for Coronavirus (COVID-19)?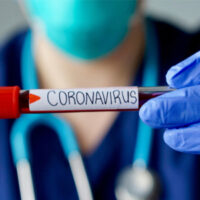 The coronavirus outbreak at multiple nursing homes across the United States is highlighting the need for facilities to adopt serious precautionary measures to avoid the loss of life and minimize exposure to the virus. After all, older adults are the most vulnerable to COVID-19. According to the Centers for Disease and Control, the rate of death from coronavirus was the highest in persons aged over 85, ranging from 10% to 27%.
But does failure to stop the spread of coronavirus constitute nursing home neglect? Can surviving family members of nursing home residents who died from COVID-19 file a lawsuit against the facility?
Nursing Home Residents Are Vulnerable to COVID-19
In late February, the coronavirus outbreak infected 129 people at a nursing home in Kirkland, Washington. At least 35 people died. Then, COVID-19 has struck nursing homes in Georgia, Illinois, Seattle, and Florida.
Due to the coronavirus's significant impact on the elderly, U.S. health officials have issued guidance for nursing homes to adopt precautionary measures to avoid the spread of COVID-19 at their facilities.
There are at least 1.3 million people living in nursing homes and over 1.8 million employees at these facilities across the U.S. Those living at nursing homes are at risk for viral outbreaks like coronavirus (COVID-19) due to their weakened immune systems and underlying conditions, not to mention that confined and shared spaces contribute to the spread of the virus.
Precautionary Measures for Nursing Homes During the Coronavirus Pandemic
The coronavirus has the potential to spread at a nursing home from an infected staff member to a resident, and vice versa. The CDC has provided guidelines for preventing viral outbreaks at nursing home facilities. The precautionary measures recommended by the agency include:
Practicing proper hand hygiene
Restricting visits with infected patients or sick visitors and outsiders, including family members
Wearing personal protective equipment
Preventing sick staff members from interacting with residents
Using alcohol-based hand sanitizers
Reviewing contact isolation procedures
Rearranging resident beds to separate sick patients from healthy ones
Offering family members with alternative ways to "visit" their loved ones at nursing homes (e.g., video calls)
Monitoring health agencies for updates on infections and outbreaks
Educating staff members on when and how they should test residents for coronavirus
Posting hygiene recommendations in public areas (these posts should advise to cover a cough, practice proper hand hygiene, use alcohol-based hand sanitizers, etc.)
Can You Sue a Nursing Home for Coronavirus?
Children and grandchildren of nursing home residents who contracted the coronavirus disease at the facility may wonder whether they have grounds to file a lawsuit. In theory, yes. If the nursing home failed to take reasonable steps to prevent or stop the spread of COVID-19, you might be able to sue for neglect.
However, when suing a nursing home for exposing residents to the coronavirus, you need to prove that negligence caused your loved one to become infected with COVID-19. If you believe that your parent or grandparent, who is currently living at a nursing home, has coronavirus-like symptoms, contact their primary care physician or 1-877-PA-HEALTH to discuss how to obtain a COVID-19 test, if necessary.
Contact our Scranton nursing home neglect attorney at Needle Law Firm to determine whether you have a valid claim. Call at 570-344-1266 to evaluate your case.
Resource:
cdc.gov/mmwr/volumes/69/wr/mm6912e2.htm
cdc.gov/coronavirus/2019-ncov/healthcare-facilities/prevent-spread-in-long-term-care-facilities.html
cdc.gov/nchs/fastats/nursing-home-care.htm
https://www.needlelawfirm.com/should-i-sue-for-wrongful-death/