The Most Important Elder Law Issues Facing Pennsylvania Seniors Today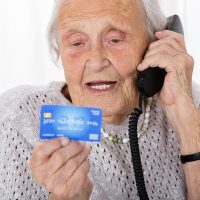 As some of the most vulnerable members of society, seniors in Pennsylvania face dangers from a number of different sources. Whether you have an elderly family member living in a nursing home or you're aging in place, sometimes it seems like everyone is out to get you. But what are some of the most important elder issues facing seniors today? Most importantly, how can you avoid these issues and protect yourself in the most efficient way possible?
Scams Are Rampant 
Scams are rampant these days, and scammers are specifically targeting seniors with a wide range of schemes. Why? Because these criminals know that due to cognitive decline and digital illiteracy, seniors are easy to swindle. On December 21st, it was reported that an elderly widow had fallen victim to an online romance scam, losing $39,000 in the process. Although the relationship began innocently enough, the scammer soon demanded money from the victim – who was draining her husband's life insurance, her pension, and her Social Security income. When these funds dried up, she turned to her credit cards for more. In August of 2022, it was reported that Pennsylvania had launched a new financial elder abuse unit to address situations like these.
Accidents at Nursing Homes Continue to Raise Questions 
Seniors who live in nursing homes also face a number of safety hazards. On December 5th, it was reported that a fire had broken out at a nursing home in Bensalem. Fortunately, no one was injured in this incident – but it shows how dangerous these facilities can be. It's worth pointing out that if a fire was to spread throughout a nursing home, residents would find it very difficult to escape due to their physical and cognitive limitations.
In other news, a man was found dead in a pond in Carmel on December 20th. It was later determined that this individual was a resident of the nearby Majestic Care of Carmel. While no foul play was suspected, it seems as though this individual might have escaped from the nursing home before wandering free in the nearby area. This is very common among dementia and Alzheimer's patients. As we have seen, allowing patients to escape from nursing homes can be fatal. It may be that Majestic Care of Carmel will face a lawsuit for inadequate security and general negligence.
Where Can I Find an Elder Law Attorney in Pennsylvania? 
If you've been searching for a qualified, experienced Scranton nursing home neglect attorney, look no further than the Needle Law Firm. Over the years, we have helped numerous seniors and concerned family members with a wide range of elder law issues. From scams to estate planning and nursing home lawsuits, we can protect vulnerable seniors in the most effective manner possible. Book your consultation today to get started with a solid action plan.
Sources:
 wesa.fm/economy-business/2022-08-22/pennsylvania-dept-of-aging-creates-new-unit-to-investigate-elder-financial-abuse
dailyvoice.com/pennsylvania/delaware/news/delco-widow-who-fell-victim-to-39k-romance-scam-forgot-how-good-it-felt-to-be-loved/852146/
patch.com/pennsylvania/bensalem/nursing-home-fire-contained-without-injuries-bensalem-fire-rescue
wthr.com/article/news/local/body-removed-from-carmel-pond-majestic-care/531-6bab097a-dfaf-4864-875c-667d8dd5a466