Injured In Pennsylvania Hit-And-Run: Can I Sue?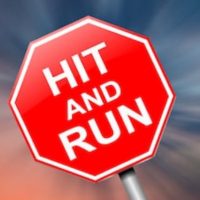 If you have been injured in a Pennsylvania hit-and-run, you might be wondering how you can possibly pursue a positive legal outcome. If you can't locate the negligent driver, then how can you hold them accountable? This is an issue that many families and victims are unfortunately struggling with in the Keystone State, as hit-and-runs are quite common. This is especially true during the holiday season, when accidents and DUIs skyrocket. But what are the specific challenges associated with suing after a hit-and-run in Pennsylvania, and how do you overcome them?
Hit-and-Runs Are All Too Common 
Unfortunately, hit-and-runs are occurring at a worrying rate. The AAA Foundation reports that a hit-and-run happens every 43 seconds throughout the nation. Even more worryingly, hit-and-run are increasing in frequency, with a record-breaking 2,049 fatal hit-and-run crashes in 2016. This marks an upward trend towards fatal hit and runs throughout the past decade. The fact that hit-and-runs are increasing in frequency is a reflection of our deteriorating values and sense of responsibility in the United States. People are less likely to pull over, accept the consequences of their actions, and wait for the police.
The severity of this issue became even clearer during the holiday season of 2022 in Pennsylvania. On Christmas Eve, two women were killed in a wrong-way crash on the Pennsylvania Turnpike in Lancaster County. The culprit was a semi-truck driver who was driving under the influence. After smashing into the vehicle and killing the two sisters, he attempted to flee on foot but was quickly taken into custody. Police state that he was suffering from medical issues due to a controlled substance he had consumed. Fortunately, he didn't get very far – and he will face consequences for his actions with a number of felonies.
Also on Christmas Eve, a 9-year-old girl from Pennsylvania and two others lost their lives after a crash. After striking a minivan carrying seven people (three of whom were ejected and killed in the collision), the negligent driver tried to flee on foot. Alcohol does not appear to be a factor, but the driver now faces multiple felonies.
Challenges Associated with Hit-and-Run Lawsuits 
Tracking down the negligent driver is the main challenge associated with a hit-and-run lawsuit. If you carry Uninsured Motorist coverage on your own automobile insurance policy you may claim against your own automobile insurance policy to claim damages for your injury. This claim will not cause an increase in your policy premium.
Where Can I Find a Qualified Personal Injury Attorney in Pennsylvania? 
If you've been searching for a qualified, experienced Scranton personal injury attorney, you need look no further than the Needle Law Firm. We know that hit-and-runs can be quite problematic for victims in the Keystone State, but you don't need to give up just yet. With our help, you can explore a range of legal strategies to get the compensation you need. With a settlement, you can pay for medical expenses, missed wages, emotional distress, and any other damages you might have incurred. Get in touch today to book your consultation.
Sources: 
aaafoundation.org/hit-and-run-crashes-prevalence-contributing-factors-and-countermeasures/
valuepenguin.com/most-dangerous-roads-hit-and-runs
fox43.com/article/news/local/lancaster-county/turnpike-crash-i-76-lancaster-county-fatal/521-32197b74-f2ef-4e98-90e3-82f068979496
nbcphiladelphia.com/news/local/deadly-lewes-hit-and-run-crash/3459152/