Dump Truck Driver Arrested After Killing Pregnant Woman And Unborn Child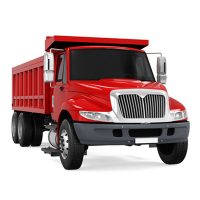 Losing a loved one in a Pennsylvania truck accident is bad enough. But what happens if that family member was also carrying an unborn child? In this situation, you essentially lose an entire family – and a future of priceless moments that you'll never get to experience. Unfortunately, these crashes are somewhat common in the United States and in Pennsylvania. And as you might expect, negligent truckers who cause these accidents face serious criminal and civil consequences. But what can you do if you have lost a loved one and an unborn child in a Pennsylvania truck accident?
Trucker and Truck Owners Both Taken into Custody After Fatal Crash 
On February 9th, it was reported that a trucker had been taken into custody by US Marshals after a crash in Pennsylvania last summer. The crash caused the death of a pregnant woman and her unborn child. It was later determined that he was over the speed limit, and he had veered into oncoming traffic while trying to negotiate a corner. Even though the trucker admitted he had been drinking, he blew a 0.076% on the Breathalyzer – just under the legal limit.
Nevertheless, he was still charged with a number of offenses, including first-degree vehicular homicide and reckless driving. In addition, the owner of the dump truck was also taken into custody, having also been found negligent due to a range of fraudulent actions. He purchased the dump truck under a fake identity, never titled the vehicle, and never had it inspected, registered, or insured. According to the Montgomery County District Attorney Kevin Steele:
"Beyond the driver's direct action that caused the homicide, the owner allowed this truck to be on the road even though he knew it didn't even meet basic requirements for legal operation. The dump truck should never have been on the road where it became a lethal weapon." 
This shows how both truckers and owners can be held accountable and potentially sued for causing fatal crashes and serious injuries.
Can You File a Wrongful Death Lawsuit for the Death of an Unborn Child in Pennsylvania? 
It may be difficult to sue for the death of an unborn child, as Pennsylvania's definition of "personhood" and "viable fetuses" are somewhat complex. The best way to determine your legal options is to speak with a qualified attorney.
Where Can I Find a Qualified, Experienced Truck Accident Attorney in Pennsylvania? 
If you've been searching for a qualified, experienced Scranton truck accident attorney, look no further than the Needle Law Firm. Over the years, we have helped numerous injured plaintiffs in the Keystone State. We know that these incidents can be traumatic and life-altering, and we're here to guide you towards justice, closure, and fair compensation. You have every right to take legal action if you have lost a loved one and an unborn child. Book your consultation today to explore your legal options.
Sources:
fox29.com/news/owner-of-dump-truck-in-pennsylvania-head-on-crash-that-killed-pregnant-woman-arrested
asrm.org/news-and-publications/asrms-response-to-the-dobbs-v-jackson-ruling/dobbs/state-law-summaries/states/pennsylvania/#:~:text=STAT.-,%C2%A7%203203.,live%20birth.%E2%80%9D%2018%20PA.