Suing After A Truck Crash In Pennsylvania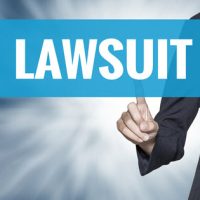 Some of the most dangerous accidents in Pennsylvania involve trucks. It's not hard to see why. Not only are these trucks large and heavy, but they are also difficult to control. Slow braking distances, blind spots, poor handling are just a few examples of why these vehicles are so dangerous. And then there's the human factor: Truckers are often encouraged to drive as fast as possible to complete journeys quicker and earn as much money as possible. Unfortunately, we have seen many dangerous situations involving trucks within the past few weeks. But can you really sue after a truck accident?
Dump Truck and Train Collide on Pennsylvania Border 
Worrying train accidents continue to occur on the Pennsylvania border. On March 7th, a dump truck collided with a train, killing the conductor in the process. This is the latest in a number of train accidents in the area – most notably including the derailment near East Palestine. For some reason, the dump truck driver moved forward after initially stopping, hitting the left side of the train and the conductor, who was standing outside at the time. Questions were immediately asked about the train company, as this is the second time in only a few weeks that a serious accident has occurred.
Dump Truck Crash Causes Injuries 
Back in February of 2023, another dump truck crash was reported. This time, a truck crashed into an SUV, causing serious injuries. The incident occurred in North Whitehall Township, and few additional details were released to the public.
Semi-Truck Hangs from Bridge After Collision 
On March 6th, it was reported that a tractor-trailer had been left hanging from a bridge on I-80 after a collision. The wreck was so intense that it blocked off traffic for hours, and a specialized crew had to be brought in to get the truck down. There were also fears about diesel fuel leaking onto the roadway, but fortunately the spill was contained.
Who Should I Sue After a Truck Accident? 
Your best bet is to sue the trucking company rather than the individual driver. The company will likely have a greater capacity to pay out a fair settlement, while the individual trucker might not have access to those kinds of funds. This is important if you need to cover medical expenses and missed wages for a very serious injury.
Where Can I Find a Qualified, Experienced Truck Accident Attorney in Pennsylvania? 
If you've been searching for a qualified, experienced Scranton truck accident attorney, look no further than the Needle Law Firm. Over the years, we have assisted numerous injured victims – including those who have been harmed by semi-trucks. We know how dangerous these accidents can be, and we're ready to guide you towards the best possible outcome. A personal injury lawsuit can provide you with enough compensation to cover your medical expenses, missed wages, emotional distress, and any other damages you might have incurred. Book your consultation today to get started.
Sources: 
abcnews.go.com/US/wireStory/train-dump-truck-collide-ohio-crossing-conductor-killed-97690955
lehighvalleylive.com/lehigh-county/2023/02/injuries-reported-in-crash-involving-dump-truck-in-lehigh-county.html
thetrucker.com/trucking-news/the-nation/pennsylvania-crash-ends-with-tractor-trailer-hanging-from-i-80-bridge