Worrying Number Of Truck Accidents In Pennsylvania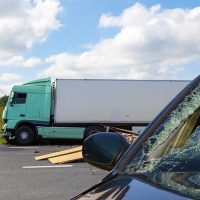 Semi-truck accidents are on the rise in Pennsylvania, and numerous people are suffering injuries as a result. Some are even losing their lives. If you have suffered injuries in a Pennsylvania truck accident, you can pursue compensation for your medical expenses, missed wages, emotional distress, and other damages. This may be the only way to properly heal after a serious accident.
Pedestrian Struck by Semi-Truck in Altoona 
On August 29th of 2023, it was reported that a man had been struck by a semi-truck while walking in Altoona. According to the semi-truck driver, this individual was walking down the middle of the road while wearing dark clothing. By the time the trucker spotted the pedestrian, it was too late to avoid an impact. Unfortunately, the pedestrian did not survive the crash. No charges have been filed, and it seems as though the truck driver provided dashcam footage to the police that corroborated his version of the events.
Teen Dies After Being Struck by Semi-Truck 
On August 24th, it was reported that a 19-year-old driver had been killed after a crash with a semi-truck. The police report states that the teen failed to stop at a red light before he was struck by a semi-truck in the intersection. The crash was so intense that the vehicle caught fire after being hit. The trucker also suffered injuries in the collision.
Garbage Truck Operator Dies in Pittsburgh 
On August 25th, it was reported that a waste management worker had lost his life after tumbling from a garbage truck in Pittsburgh. Not many other details were provided about the incident, but the worker apparently succumbed to his wounds after being transported to a nearby hospital.
Woman Struck and Killed by Truck in Parking Lot 
On August 31st, it was reported that a woman had been struck and killed by a truck in a Hatfield Township parking lot. It is not clear how this accident occurred, but pedestrians typically have the right of way in parking lots. This might indicate that the truck driver's recklessness led to the crash, although this is all speculation. This occurred just days after a woman pushing a stroller was hit by a truck in a nearby area. Police are asking the public for help in their investigation, and anyone with more information has been urged to come forward.
Where Can I Find a Qualified, Experienced Truck Accident Attorney in Pennsylvania? 
If you've been searching for a qualified, experienced Scranton truck accident attorney, look no further than the Needle Law Firm. We know that these accidents can leave victims with a range of non-economic and economic damages. The key thing to remember is that you're not alone in this battle. Pursue compensation by booking a consultation today, and heal in the best way possible from this traumatic event. Reach out now.
Sources: 
wtaj.com/news/local-news/early-morning-crash-causes-major-road-closure-in-altoona/
wtaj.com/news/local-news/19-year-old-killed-in-clearfield-county-tractor-trailer-crash/
cbsnews.com/pittsburgh/news/waste-management-worker-killed-accident-brownsville-environmental-noble/