Construction Causing Safety Issues On Pennsylvania Turnpike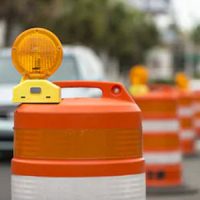 Construction can make our roads safer, but the actual process of fixing these roads can create safety issues in the short-term. Anyone who has driven through a construction zone knows that these "improvements" can cause serious accidents – putting both construction crews and drivers at risk. In Pennsylvania, recent construction on various highways and roads is leading to accidents – with the Turnpike being a notable example. But what can you do if you have been injured in one of these accidents? How can you recover compensation, and who can you sue?
Tuscarora Tunnel Sees Two Fatal Accidents Within First Two Months of 2023 
We're only a few months into 2023, but the Tuscarora Tunnel has already seen two fatal accidents. This is in large part due to ongoing construction which has funneled all vehicles into one tunnel for years. Prior to the beginning of this project, vehicles traveled along separate tunnels – creating much more space and reducing the risk of accidents. The $110-million project was designed to improve safety and reduce congestion – but it is also causing serious crashes and hazards.
The most recent accident involved numerous semi-trucks. Very little additional information was revealed. This comes just a few months after an incident in January of 2023 that saw a minivan driver lose her life after running through multiple construction barricades. This crash also sent three people to the hospital and shut down the tunnel for many hours.
Despite these crashes, the Tuscarora Tunnel is not the most dangerous stretch of road in Pennsylvania. That dubious honor goes instead to I-95, which runs through the Keystone State for 44 miles. In fact, this isn't just the most dangerous road in the state – it's the most dangerous road in the entire nation according to a recent study. In 2019, the I-95 racked up the highest number of casualties of any road in the United States. 284 people lost their lives that year, representing almost 15 deaths per 100 miles traveled.
Who Can I Sue for a Crash in a Construction Zone? 
You may sue a government agency directly if you have suffered serious injury with expensive medical treatments, missed wages and serious psychological trauma. Please note, your recovery will be capped by statute (depending on whether the governmental defendant is the Commonwealth or a Municipal Government) at a figure between $250,000 and $500,000. You may also sue the construction company performing the actual construction work. There is no On damages that you may recover from the construction company.
Where Can I Find a Qualified, Experienced Personal Injury Attorney in Pennsylvania? 
If you've been searching for qualified, experienced Scranton personal injury lawyers, look no further than the Needle Law Firm. Over the years, we have helped numerous injured plaintiffs pursue positive outcomes. We know that construction zones on highways can lead to serious safety hazards, and we're ready to help you strive for the compensation you need to cover the cost of your injuries. Book your consultation today to get started with an effective action plan.
Sources: 
wgal.com/article/second-fatal-crash-tuscarora-tunnel-pennsylvania-turnpike/43156864#
patch.com/pennsylvania/across-pa/pa-highway-most-dangerous-u-s-study-says