Suing For Dangerous Products In Pennsylvania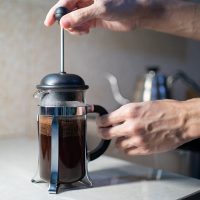 The products you take off the shelf may be much more dangerous than you realize. Bring them home to your family, and you might be putting everyone at risk. The good news is that you can hold manufacturers and designers responsible for distributing these dangerous products, and this compensation can help you pay for medical expenses, missed wages, emotional distress, and many other damages. Recently, a number of products sold in Pennsylvania have been exposed as unsafe. These are just a few examples of when you might be able to sue for product liability.
Bodum and Starbucks Sued for Malfunctioning Coffee Device 
A victim in Pennsylvania is suing Starbucks and Bodum for a coffee press that allegedly caused him to suffer severe, scalding burns when it malfunctioned. This victim was apparently using the press when it shattered unexpectedly, causing him to become covered in hot coffee across his legs and feet. It was later determined by the CPSC that this device features a fault plunger knob that has a tendency to break, causing a laceration hazard. There are also complaints about the device's steel coil component. Either way, this victim is seeking compensation from Bodum and Starbucks as a result of his injuries.
Equestrian Helmets Recalled 
On February 9th of 2023, the CPSC announced a recall of equestrian helmets due to their failure to meet industry standards. It is unclear whether anyone has been injured as a result of this deficiency. If someone did fall off their horse while wearing one of these helmets, they would be unprotected according to industry standards.
Lithium Batteries Recalled
On March 2nd, the CPSC also announced that RELiON InSight Series lithium batteries had been recalled due to overheating concerns. The CPSC states that this issue has the potential to cause burn and fire hazards. Five reports of overheating batteries have been recorded, although thankfully no one has been injured thus far.
Adult Bed Rails Recalled 
Finally, Platinum Health continues to roll out its recall of adult bed rails, as these products pose an "entrapment" hazard. This issue is so serious that one death has already been reported. Users can apparently become trapped between the bed rail and one side of the mattress – and this can be fatal in some situations. This victim who lost his life was an 81-year-old resident of a nursing home in Pennsylvania.
How Do I Sue for Product Liability in Pennsylvania? 
If you've been searching for a qualified, experienced Scranton personal injury attorney who can help you with your product liability lawsuit, look no further than the Needle Law Firm. With our help, you can hold negligent product manufacturers liable for their dangerous products. You deserve compensation if you have suffered legitimate injuries, and we can help you strive for the best possible results. Book your consultation today to get started.
Sources: 
benzinga.com/pressreleases/23/03/n31276711/lawsuit-filed-against-bodum-usa-inc-alleging-burn-injuries-due-to-recalled-coffee-press-product
cpsc.gov/Recalls/2023/English-Riding-Supply-Recalls-Ovation-Protege-Equestrian-Helmets-Due-to-Impact-Injury-Hazard
cpsc.gov/Recalls/2023/Relion-Battery-Recalls-Relion-Insight-Series-Lithium-Batteries-Due-to-Thermal-Burn-and-Fire-Hazards
topclassactions.com/lawsuit-settlements/consumer-products/recalls/platinum-health-recalls-adult-bed-rails-due-to-entrapment-asphyxiation-risks/