COVID Outbreak In Pennsylvania Nursing Home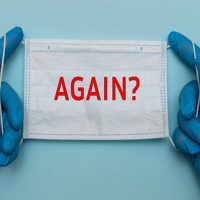 The COVID pandemic has been affecting the lives of Americans for more than two years now. Many people have gotten seriously ill and even died from the coronavirus. While the disease has quieted down in recent months, many people are still testing positive. Nursing homes have been especially hit hard.
A Pennsylvania nursing home is under fire for having another COVID outbreak among its patients. Brighton Rehabilitation and Wellness Center in Beaver County has been dealing with its current outbreak for several weeks now. The facility is no stranger to outbreaks though. Its previous outbreak was considered to be one of the worst COVID outbreaks in the state, with nearly 80 patients dying at the height of the pandemic.
Currently, the facility is dealing with 22 active COVID cases among residents, with three staff members. Friends and family members have raised concern over the current outbreak. Patients with COVID are being quickly moved out of their current rooms and houses with other patients who have COVID.
Back in April 2020, Brighton Rehabilitation and Wellness Center failed to separate COVID-positive patients from those who were not ill. This led to an outbreak so bad that the National Guard had to be called in to stabilize the situation. Back then, many family members had a  difficult time getting updates on the condition of their loved ones.
The facility now has a COVID-19 hotline that family members can call to get updates. The recorded message, which was last updated on August 30, says that "The center currently has 22 residents and three staff active COVID cases. Units under exposure status are 2-Main, 3-Main, 2-West, and 4-East." Facility leadership is in the process of updating the hotline. They would not provide information about the number of current cases or disclose if there have been any deaths.
The facility is following various protocols, including isolating residents who test positive to a COVID wing. The facility is also regularly screening staff and patients for symptoms. At this time, the facility is still open for visitation and  is allegedly following state guidelines as well as recommendations from the Centers for Disease Control and Prevention to keep residents safe.
Brighton Rehabilitation and Wellness Center is no stranger to legal problems. Just a few weeks ago, the facility's CEO and several others were federally indicted on health care fraud charges. There is also a current investigation into possible patient neglect at the facility during the coronavirus pandemic.
Contact Us Today
Nursing homes have a duty to provide the best care possible for patients. Failure to take protocols to prevent the spread of COVID is a serious issue that can cause this deadly disease to spread and affect other patients.
Nursing home abuse and neglect is not acceptable. If your loved one has been affected, contact a Scranton nursing home neglect lawyer from Needle Law Firm today. Nursing home claims can be tricky, but We understand the standards and regulations that apply in this field. Schedule a free consultation today by calling (570) 344-1266 or filling out the online form.
Source:
wpxi.com/news/local/11-investigates-another-covid-outbreak-brighton-rehab/VODLLF3UM5GCDFV5J23MMQBEOU/