Listeria Outbreak Causes Death Of Unborn Child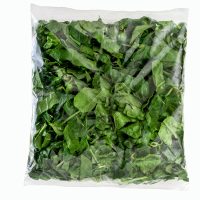 These days, it seems like supply chain issues and other concerns are causing serious issues for food products. For whatever reason, major companies are now being sued for distributing toxic food products. Listeria is a major issue – as is Salmonella. The exact cause of this uptick in cases has not been confirmed, but the food industry is not alone in this struggle. We all know about the baby powder recall due to cancer concerns, and various pharmaceutical companies have also been sued. But what should you do if you face this issue?
The most obvious answer is to get in touch with a qualified, experienced personal injury attorney at your earliest convenience. With help from one of these legal professionals, you can strive for the best possible results and hold guilty parties accountable for their negligence. As an American consumer, you deserve to shop with confidence – especially when it comes to products that you're quite literally consuming. With a personal injury lawsuit, you can recover considerable compensation for your injuries, allowing you to pay for medical expenses, missed wages, and much more.
Listeria Outbreak Tragically Robs Woman of Her Unborn Child 
On August 3rd, it was confirmed that a Listeria outbreak had caused the death of an unborn child. The mother – who was expecting her first child – unwittingly ate contaminated baby spinach. When she experienced serious side-effects, she was rushed to an emergency room at a nearby hospital. At this point, doctors confirmed that her baby's heartbeat could not be detected. In addition, the baby was not moving. The baby was then delivered stillborn, and an autopsy confirmed that the death was indeed the result of Listeria.
A few days later, Fresh Express issued a precautionary recall for a Listeria outbreak – specifically mentioning its leafy green vegetables. These products were sold throughout the entire state of Pennsylvania. The mother is now suing Fresh Express and Fresh Grocer, alleging that this constitutes clear negligence. This was one of two separate cases of Listeria connected to the bagged salad products in Pennsylvania. In addition to the death of her unborn child, the mother is seeking damages for emotional distress and bodily injury. As of early August, Fresh Express and Fresh Grocer neglected to comment on the case.
Enlist the Help of a Qualified Attorney Today 
If you've been searching for a qualified, experienced Scranton personal injury attorney, look no further than the Needle Law Firm. With our assistance, you can strive for  fair settlement, allowing you to move on as best you can. While no one can ever bring this baby back, the family can at least strive for a sense of closure and justice by suing those responsible. If you find yourself in a similar situation, you need to book your consultation as soon as possible. Reach out today to get started with an effective action plan.
Sources: 
24-7pressrelease.com/press-release/493267/listeria-outbreak-causes-the-death-of-an-unborn-child-in-pennsylvania
phillyvoice.com/lawsuit-contaminated-food-listeria-unborn-baby-spinach-fresh-grocer-express-/