How To File A Product Liability Lawsuit In Pennsylvania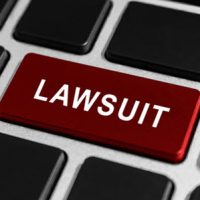 As a consumer in Pennsylvania, you probably assume that every product you purchase has been carefully regulated, inspected, and approved before it reaches the general public. In many ways, this is true. In other situations, however, it becomes obvious that products were not properly regulated before being purchased. The simple truth is that many individuals are harmed by dangerous products each year. So what can you do if you've been injured as a result?
The first step is to get in touch with a qualified, experienced personal injury attorney in Pennsylvania as soon as possible. These legal professionals can guide you towards a fair, adequate settlement in a confident, efficient manner. Using this settlement, you can pay off your medical expenses, your missed wages, and any other damages you might have incurred due to the accident. Remember, if you have been harmed by a defective product, you deserve the right to explore your legal options. And due to the statute of limitations, it's best to book your consultation right away.
Step One: Determine Whether You Can Sue 
The first step is to determine whether you can realistically hold a company accountable for the injuries you have sustained. You'll want to check the statute of limitations to make sure you haven't waited too long. To avoid issues with the statute of limitations, you should always file your lawsuit as quickly as possible after your accident.
Next, you'll need to consider whether you were using the product as it was intended to be used. For example, if you suffered an accident while using a chainsaw to slice a loaf of bread, you might be out of luck.
The only real way to determine whether you can sue is to book a consultation with an attorney. This is because each situation is slightly different, and internet research only really gets you so far. 
Step Two: Determine WHO You Can Sue 
The next step is to determine who you should be suing. Depending on the nature of your situation, you may need to sue the manufacturer, the designer, or the party that was responsible for marketing the product. In many situations all three of these tasks will be handled by the same company – but not always.
For example, Amazon acts as a third-party re-seller. In the past, they have avoided lawsuits because they claim they are acting in the same way as a shopping mall – merely facilitating the transactions instead of playing the role of a direct seller. However, these arguments have been successfully challenged in court – especially in Pennsylvania. 
Enlist the Help of a Qualified Attorney Today 
For help from a skilled Scranton personal injury lawyer, contact the Needle Law Firm. With our assistance, you can strive for the best possible results in a highly effective manner. We know that injuries caused by defective products can be incredibly traumatic – both physically and psychologically. Book your consultation today and hold negligent companies accountable for the damages they have caused.
Source:
thefashionlaw.com/a-case-over-a-defective-dog-leash-could-have-sweeping-implications-for-amazons-business-model/