Lawsuit Claims Illegal Slot Machine Caused Victim's Death In Pennsylvania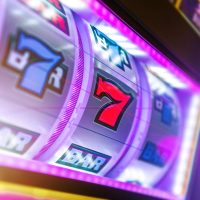 A wrongful death lawsuit is something no family member ever wants to go through. If they're filing one of these lawsuits, it means that they've already lost one of their closest loved ones. But if a family member has no other option, a wrongful death lawsuit can help them seek justice, accountability, and fair compensation. Wrongful death lawsuits can be filed under many different circumstances. But could an illegal slot machine really be the cause of one Pennsylvania resident's death?
Family of Murdered Gas Station Clerk Say Slot Machine Caused Death 
In a first for the Keystone State, an illegal slot machine is being blamed for a murder. The story begins in December of 2020, when a 50-year-old clerk at a Hazelton gas station was shot at close range by a gunman while mopping the floor. The gunman was known to frequent illegal slot machines inside the gas station, and he had a reputation as a local drug dealer.
So how is this the fault of the slot machine? Well, this wrongful death lawsuit relies on the legal concept of "negligent security." The argument is that when this gas station decided to start operating like a casino, it immediately became responsible for hiring much greater levels of security. This is because casinos are known to attract violent, intoxicated people. If this assault had occurred in a "real" casino with no security staff or other measures in place, the victim would indeed have a good chance of winning a wrongful death lawsuit on the basis of negligent security.
The defendants are basically arguing that when the gas station put these slot machines in place, they transformed the type and nature of the business itself, necessitating greater levels of security typically associated with gambling, drinking, and the free flow of money. Perhaps most notably, these small gas stations must be stocked with thousands of dollars in case someone wins a cash payout. This puts the clerk in an extremely dangerous situation, as criminals quickly become aware that this defenseless, quiet gas station has large sums of cash that can be stolen at gunpoint without much trouble.
The family members are now arguing that the store owner and the companies behind the slot machines clearly prioritized profit over the safety of gas station workers, who they left completely defenseless in an extremely vulnerable situation. They also point out that a licensed casino is legally required to have a certain level of security.
Where Can I Find a Qualified Personal Injury Attorney in Pennsylvania? 
If you've been searching for a qualified Scranton personal injury attorney, look no further than Needle Law Firm. With our assistance, you can fight for your rights while pursuing accountability and fair compensation. If you have lost a loved one and you believe that their passing was caused by someone else's negligence, book your consultation today. During your consultation, we can discuss your unique situation and develop an action plan based on your specific circumstances. Reach out today.
Sources: 
prnewswire.com/news-releases/landmark-wrongful-death-lawsuit-links-illegal-slots-to-convenience-store-clerk-murder-301680631.html
gamblinginsider.com/news/19164/illegal-slot-machine-operation-at-centre-of-wrongful-death-lawsuit