Traumatic Brain Injuries In Pennsylvania Accidents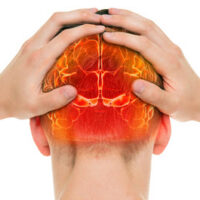 The brain is easily the most important organ in the entire body, but it is protected by comparatively little. It is sadly too easy for the brain to be injured, especially after accidents or sudden trauma to the area. When you experience a traumatic brain injury (TBI) due to someone else's negligence, it can feel even worse. Contacting an attorney is a good step toward determining whether you may be able to obtain compensation from the person who caused your TBI.
Misconceptions About TBIs Everywhere
Unless someone has experienced a traumatic brain injury, he may have serious misconceptions about this type of injury, which can impact someone's treatment. For example, many people think that one must strike his head in order to sustain a closed-head injury that leads to a TBI. This is not actually true, but if someone thinks so, he may not seek treatment if they did not strike his head during an accident. If you experience sudden trauma, you should always be evaluated for skull or brain injuries.
Another common misunderstanding is that many think a TBI automatically comes with memory loss or other neurological symptoms immediately after the event. This is not the case; very often, symptoms of any type may not manifest until weeks or even months later. It can actually delay recovery if someone does not seek treatment or if he does not think he needs to.
If You Have Been Injured
If you have experienced a traumatic brain injury due to another person's negligence, it is important to understand what you must prove in order to hold that person liable. It must be shown, first and foremost, that the defendant owed a duty to you, the plaintiff, to exercise reasonable care in his actions, and that the duty was breached. For example, motorists owe a duty to exercise reasonable care to all other motorists on the road. Thus, if your injury was sustained in a motor vehicle accident, you would have to show that the defendant did not exercise reasonable care.
In addition to the duty and breach of duty, you must also establish that you were harmed and that your harm was directly because of the defendant's actions. It may be that you will be held partially liable for your injuries, but in Pennsylvania, you can still recover if your percentage of fault is less than the defendant or defendants' percentage of fault; your award will simply be reduced by that percentage. So, if you are ruled, say, 30 percent at fault, any award you are granted would be reduced by 30 percent.
Call A Scranton TBI Lawyer
Traumatic brain injuries can present themselves in many different ways. If you have sustained one, contacting an experienced Pennsylvania traumatic brain injury lawyer can be a good first step toward getting your life back on track. The Scranton brain injury attorneys at the Needle Law Firm are happy to try and assist you with your case. Contact us today at 570-344-1266 for a free consultation. We serve most of northeastern Pennsylvania.
Resource:
mayoclinic.org/diseases-conditions/traumatic-brain-injury/symptoms-causes/syc-20378557
https://www.needlelawfirm.com/new-study-links-brain-injuries-to-additional-long-term-harm/