Victims Are Suing E-Bike, Scooter, And ATV Manufacturers In Pennsylvania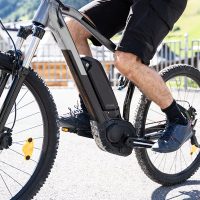 Within the past few years alone, e-Bikes and scooters have become much more popular. Unfortunately, not all of these vehicles are safe. Manufacturers may rush these products to the market without taking the time to consider proper safety features or address obvious defects. And while this strategy of cutting corners may result in higher profit margins, average Pennsylvania residents suffer the consequences with serious injuries. Victims across the state are currently suing a wide range of manufacturers for defective e-bikes, scooters, and ATVs.
Man Sues ATV Manufacturer After Serious Injury 
On June 14th of 2023, it was reported that a victim who had been crushed by his own ATV was suing the manufacturer. He alleges that the accident was caused by an obvious defect that directly led to his life-altering injuries. The injury involved the victim being ejected from the utility task vehicle (UTV). The vehicle then rolled over and crushed the man while he lay on the floor. This is not the first time an ATV manufacturer has been sued, and it certainly won't be the last.
Pennsylvania Couple Sues Trek 
On June 15th of 2023, it was reported that a Pennsylvania couple had decided to sue Trek – a company known for its e-Bikes. The couple claims that the bike's brakes are defective, and that this defect led directly to a serious injury. This isn't the first time Trek has been sued. Electric bikes can reach surprisingly high speeds, which makes effective brakes all the more important. In many ways, these bikes are no different than motorcycles due to the speeds involved – and yet they are generally not held to the same safety standards.
Spin Scooters Are Causing More Injuries than People Realize 
Also on June 15th of 2023, a "right-to-know" request revealed a stunning number of accidents involving Spin scooters. These scooters have been incredibly popular in Pittsburgh and other cities across the state. Due to the request, the company was forced to reveal a number of injuries suffered by riders, including broken bones, head injuries, and at least one case of a lacerated liver.
Some victims claimed that the scooter's brakes failed to work in the moments leading up to their accidents. The scooter company stresses that even with almost 1 million riders using their products, there have only been 37 total reports of injury. But regardless of the number of injuries suffered, defects must still be addressed.
Where Can I Find a Qualified Personal Injury Attorney in Pennsylvania? 
If you've been searching for a qualified, experienced Scranton personal injury attorney, look no further than the Needle Law Firm. Over the years, we have helped numerous victims in the Keystone State – and we know how dangerous defective vehicles can be. Manufacturers must be held accountable for this negligence in order to prevent further injuries from occurring. Book your consultation today to pursue fair compensation and justice for your damages.
Sources:
law360.com/transportation/articles/1688923/manufacturer-sued-in-philly-after-driver-crushed-by-utv
law.com/thelegalintelligencer/2023/06/15/couple-sues-trek-claiming-electric-bikes-brakes-are-defective/
nextpittsburgh.com/latest-news/right-to-know-request-finds-more-serious-injuries-from-spin-scooter-crashes-in-pittsburgh/