Can I Sue TikTok?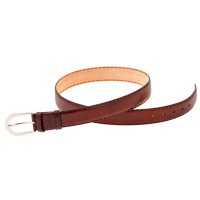 TikTok is one of the most popular apps among the younger generations, and it has experienced its fair share of controversy over the years. Many of these controversies have led to lawsuits, and these lawsuits lead many to wonder whether they might also have the opportunity to sue this social media platform. It's certainly within the realms of possibility, as many individuals have taken similar actions in the past. Big tech companies may be incredibly powerful and influential, but they're not immune from lawsuits.
If you or someone you know has been harmed by TikTok or any other social media app, you may have the ability to sue. But in order to give yourself the best possible chance of success, you'll need to get in touch with a qualified, experienced personal injury attorney in Pennsylvania. These legal professionals can assess your unique situation during a consultation. Next, they'll guide you forward and help you strive for a fair, adequate settlement that covers your damages.
Mother Sues TikTok After Her 10-Year-Old is Killed by Viral TikTok Trend 
On May 13th, it was reported that a 10-year-old girl had lost her life after participating in TikTok's "blackout challenge." This viral trend involves choking yourself until you pass out. Tragically, this young girl passed out and did not regain consciousness. The mother is now suing TikTok and its parent company in federal court, arguing that the social media giant used "manipulative and predatory" techniques to victimize her child. The mother also alleges that the algorithm specifically suggested that her daughter try the blackout challenge, pushing these videos to the top of her notification screen.
In its defense, TikTok claims that the blackout challenge was never a trend on the app, and that it actually predates the platform itself. The company also stressed that it maintains a strict safety policy that expressly forbids anyone from sharing content that either involves harm or encourages harm to others.
This Isn't the First Time TikTok Has Been Sued 
But this isn't the first time TikTok has been sued. In 2021, it was reported that a Canadian voice actor who had unwittingly become the "voice of TikTok" was suing the app for using her voice without permission (2). That year, a group of Dutch parents also sued the app for 1.4 billion euros, claiming that it put children at risk, breaching EU laws while collecting excessive data (3). The app was also sued by one of its own content moderators, who claimed she was forced to review incredibly gruesome and disturbing footage as part of her job (4).
Enlist the Help of a Qualified Attorney Today 
For help from a skilled Scranton personal injury attorney, look no further than Needle Law Firm. With our assistance, you can strive for the best possible results. We know that certain injuries can be incredibly traumatic, life-changing, and devastating. Losing your loved one to a viral trend can be even more difficult to deal with. Book your consultation today, and we can get started with an effective action plan right away.
Sources: 
centredaily.com/news/nation-world/national/article261410707.html
cbc.ca/news/business/canadian-actor-suing-tiktok-1.6024369
dw.com/en/dutch-parents-sue-tiktok-for-14-billion/a-57762350
cnn.com/2021/12/29/tech/tiktok-lawsuit-content-moderator/index.html