Suing For Defective Patio Furniture In Pennsylvania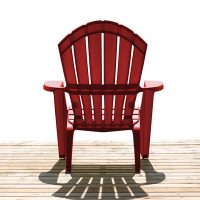 When most people think of dangerous products, they often conjure up images of chainsaws, skateboards, and trampolines. But as it turns out, an innocent patio chair could be the most dangerous of the bunch. Don't believe us? Just consider the plethora of lawsuits across the United States filed by victims who have suffered serious injuries due to defective patio furniture. Some have even become paraplegic. But is it really that easy to sue a patio furniture company for injuries?
In the end, the answer to that question all depends on your choice of attorney. If you hire a qualified, experienced personal injury lawyer in Pennsylvania, your chances of a positive outcome are relatively high. Book a consultation with one of these professionals, and you can ask important questions while receiving targeted, personalized legal advice. Due to the statute of limitations, you may lose the opportunity to sue if you wait too long. This is why it's always a good idea to book your consultation as soon as you become aware of your injury.
Pennsylvania Deck Chair Company Sued 
One of the most common types of deck chair in America is the plastic "Adirondack-style" variety. They're cheap, relatively stylish, and – at least in theory – durable. However, chairs like these can lead to serious injuries. On June 8th of 2022, a man from Green Bay sued Adams Manufacturing, a Pennsylvania-based manufacturer of deck chairs for serious injuries (1).
The plaintiff claims that he was left quadriplegic after his deck chair completely collapsed. He also alleged that he didn't even put his full weight on the chair when it snapped and sent him to the ground. In their defense, Adams Manufacturing stated that the chairs are clearly labeled with warnings of maximum capacities of 250 pounds.
Other Notable Lawsuits 
In the past few years, many other people have sued various deck chair companies for similar injuries. Home Depot was sued in 2021 by a Florida man who claimed his deck chair collapsed. This plaintiff also alleges that he was less than 250 pounds when the accident occured, and that he suffered "significant" injuries.
Also in 2021, the CPSC announced that "True Living Sling Loungers" were being recalled across the nation due to manufacturing defects. These deck chairs had apparently caused a string of amputations and lacerations of fingers due to dangerous folding joints.
In 2017, Walmart was also forced to recall an entire line of patio furniture due to an "extremely dangerous defect" that could cause fall hazards and finger amputations.
Enlist the Help of a Qualified Attorney Today 
For help from a skilled Scranton personal injury attorney, look no further than Needle Law Firm. With our assistance, you can strive for the best possible results in a highly efficient manner, ensuring you receive a fair, adequate settlement for your injuries. Manufacturers of defective, injury-causing products should be held accountable for their negligence. Book your consultation today, and we can help you do just that.
Source:
jsonline.com/story/news/2022/06/08/adirondack-chairs-dangerous-green-bay-man-lawsuit-alleges-defects-adams-manufacturing-door-county/7502448001/