Do All Personal Injury Lawsuits Go To Trial In Pennsylvania?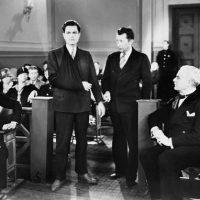 When people hear the words "personal injury lawsuit," they often picture a courtroom with a judge and jury. However, this scene is actually not very common when people take legal action after suffering injuries. While it's true that you will have an opportunity to hold negligent parties accountable and receive compensation, an actual trial is extremely rare. In some ways, this actually makes the overall process much less daunting and intimidating. Getting hold of your settlement might be a lot easier and less time-consuming than you think.
Even though a trial is unlikely after you file a personal injury lawsuit, you still need to get help from a qualified, experienced personal injury attorney. These legal professionals can do much more than simply represent you in court. They can explain important legal matters, recommend certain courses of action, and negotiate on your behalf. A skilled attorney can make sure that you receive a fair, adequate settlement without ever having to go to court.
The Majority of Personal Injury Lawsuits Do Not Go To Trial 
Roughly 95% of all personal injury lawsuits are resolved before going to a trial. This is because plaintiffs are able to negotiate settlements with defendants out of court. Usually, the defendant will be represented by some kind of insurance company. A plaintiff's attorney then negotiates directly with a representative of the insurance company to help their client get a fair settlement. Usually, these two parties are able to come to an agreement, and the issue is resolved.
How Do You Negotiate with Insurance Companies? 
The negotiation process is usually quite straightforward. Your attorney will detail your economic and non-economic losses and come up with a final amount that you will be requesting. The insurance company then comes back with a lower offer, and there may be considerable back-and-forth from that point on. When an insurance company provides a low offer, your attorney will usually ask them to justify that offer.
On the flipside, an insurance representative will ask your attorney to justify their own calculations. Because of this, evidence does play a role in the negotiation process. For example, you might show your medical records, proving that your injuries are legitimate and that they have resulted in economic losses for you. Throughout all of this, there is an underlying threat of a trial if the negotiations break down. Insurance companies typically want to avoid this at all costs, but they also want to provide you with the lowest possible settlement amount they can.
Enlist the Help of a Qualified Attorney Today 
For help from a skilled Scranton personal injury attorney, reach out to the Needle Law Firm. Over the years, we have helped numerous injured victims pursue justice, and we can negotiate effectively on your behalf with insurance companies. Generally speaking, it is highly unlikely that you will have to go to court, and we can help you get your hands on a fair, adequate settlement through negotiations alone. This process might be much easier than you think, so reach out today and book your consultation. Remember, the statute of limitations may prevent you from taking legal action if you wait too long, so act now.