Why Awareness Plays Such A Critical Role In Personal Injury Cases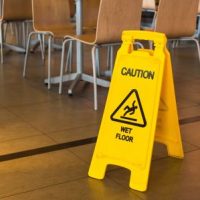 During a personal injury lawsuit, the concepts of "awareness" or "prior knowledge" often become incredibly important. If someone is not aware of a safety hazard, then they cannot take the necessary steps to avoid it. Interestingly, this goes both ways. A property owner cannot be expected to address a safety issue if they are not aware of it, and a member of the public also cannot be expected to protect themselves if they were never made aware of a hazard. This means that in many lawsuits, the lawyers of both parties are trying to prove that the other party was aware or should have been aware of the danger before the accident.
If you want to approach this situation in the most efficient manner possible, you would do well to enlist the help of a qualified, experienced personal injury attorney in Pennsylvania. These legal professionals are well aware of the intricacies that may arise during a trial, and they can call upon a number of effective strategies in order to help you. With their assistance, you can pursue a fair, adequate settlement that fully reflects the true extent of your injuries. You can use this settlement to pay for your medical expenses, missed wages, and other damages.
Awareness on the Part of the Defendant 
If you're suing a property owner for your injuries, you will need to establish negligence. There are four elements of negligence that you must prove, and part of this process involves proving that the defendant was aware of the safety issue before the accident occurred. Many property owners claim that they were completely unaware of the safety risk before the accident occurred. This defense basically argues that if they didn't know about the safety risk, they couldn't take the necessary steps to protect members of the public from harm – even if they wanted to.
Awareness on the Part of the Plaintiff 
On the other hand, the defendant may try to establish that you were made aware of the danger before the accident occurred. For example, the property owner may have put up a sign warning you of a slippery surface. This defense basically argues that the property owner made every effort to warn you about the danger, and yet you decided to keep walking anyway. With this method, they can attempt to avoid liability. Note that in many cases, the defendant does not have to actually address the safety issue in order to avoid liability. Simply putting up clear signage can be enough to avoid liability.
Enlist the Help of a Qualified Attorney Today 
If you've been injured in an accident, it makes sense to get in touch with a Scranton personal injury attorney as soon as possible. Remember, the statute of limitations may prevent you from filing a lawsuit if you wait too long. It's best to act quickly. Reach out to Needle Law Firm at your earliest convenience, and we can immediately start developing an effective action plan on your behalf. Book your consultation today.
Source:
nsc.org/safety-first-blog/the-importance-of-signage-to-prevent-slips-trips-and-falls