Helpful Tips for Hiring a Northeastern Pennsylvania Personal Injury Lawyer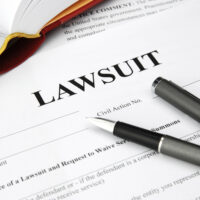 If you were injured in some type of accident caused by another person's negligence, you could have the legal right to pursue a claim for your damages. Many kinds of personal injury cases are complicated, which is why it's vital to hire an attorney who can help you navigate the legal challenges of the claims process. Choosing the right attorney is an essential step as your attorney's skill and experience play a significant role in the compensation you could receive. Here are some helpful tips to ensure you hire the best Scranton personal injury lawyer for your case.
Ask Friends and Family for a Referral
Ask family members and trusted friends whether they have a recommendation for a personal injury attorney. They could be a great source of information. If they haven't worked with a personal injury attorney, but they have used another attorney for other legal matters, ask for the firm's name. This way, you can review their practice areas firsthand to see if they handle any cases similar to yours. If you don't get any recommendations from your family members, consider reaching out to a couple of co-workers who may be able to offer some suggestions.
Research the Firms You're Interested In
You can start looking online for highly-rated attorneys in your general geographic area. Don't choose a firm just because they are close to your home. You want to look at their experience and the types of cases they specialize in handling. For example, if you are looking to hire an attorney due to medical malpractice, you want a firm with a proven record of success with medical malpractice lawsuits. Don't choose a firm that primarily handles auto accidents.
Check online for more information about the attorneys you are considering. The Pennsylvania Bar Association will have information on any disciplinary action.
Schedule meetings with the firms you're most interested in hiring. Don't schedule only one appointment and pin all your hopes on that firm as it might not be the best fit for your case. There's also no guarantee that the firm will take your case. You want to meet with several attorneys so you can compare their services and case results.
Ask the Right Questions at Your Meetings
Be prepared when you show up at your meetings with each firm. As part of your preparation process, prepare a list of essential questions you want to ask each lawyer. The answers to these questions will help you narrow down your decision to choose the right firm for you.
Here are some suggestions on questions you might want to ask each attorney;
What kind of experience do you have handling cases like mine?
Will you be the attorney assigned to my case?
What do you think my case's strengths and weaknesses are?
How long do you estimate that it might take to settle my case?
What is your success rate at trial?
Do you have the time and resources available to take my case to trial if necessary?
What will be my role during the process?
Can I speak to a past client?
What is your billing structure?
Once you have met with the firms of your choice, take time to review their answers before choosing which firm is right for you.
Contact a Northeastern Pennsylvania Personal Injury Lawyer
If you were injured in an accident caused by someone else's negligence, let our skilled Scranton personal injury lawyers assist. Contact the Needle Law Firm today to schedule an initial consultation. Let us put our years of experience to work for you and help you fight for the compensation you deserve.
https://www.needlelawfirm.com/whos-liable-for-damages-in-house-fire-accidents-in-pennsylvania/