Past Instances Of Violence And Inadequate Security: When Can I Sue A Business?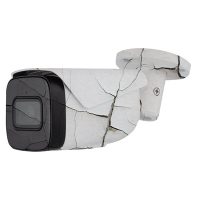 A private business isn't expected to behave like a police force, but it is expected to ensure the safety of its patrons. When past criminal acts take place on the premises of a business in Pennsylvania, the expectation is the owner should do something about it. This doesn't mean they need to hunt down the criminal and bring them to justice, but it does mean they should take more care in the future. But when is a business negligent in this scenario, and when can you sue them for inadequate security?
If you've been harmed by a criminal act on the premises of a business in Pennsylvania, you should get in touch with a qualified, experienced personal injury attorney as soon as possible. During your initial consultation, your attorney can determine whether or not you can file a lawsuit against the business. If legal action is recommended, they can then guide you through the legal process and help you achieve a positive legal outcome.
Businesses Are Expected to Take Action 
If a pattern of criminal activities emerges on the premises of a business in Pennsylvania, they are legally obliged to take some kind of action. For example, if multiple assaults occur in a bar within a week, the owners are expected to create some kind of security plan to address this issue. In the case of a bar, the owner would most likely hire more bouncers. If they fail to do this and more people become injured, these victims could sue the business for negligent security. They could easily argue in court that the business was clearly aware that its patrons were under serious threat, and yet they did nothing about it.
Why the Type of Criminal Act Matters 
A business may suffer a string of criminal acts within a week, but this doesn't necessarily mean that it will be held liable for future injuries. The specific type of criminal act matters in this situation. For example, three women may have been raped in the parking lot of a business. In response, the business may hire security guards to watch the parking lot at all times. But what happens when someone is assaulted in a bathroom? In this situation, the business may escape liability, especially if this was the first time an assault in a bathroom had occurred. Since the criminal act was unexpected and wasn't part of a past pattern, the business could argue that they couldn't have prepared for it.
Enlist the Help of a Qualified Attorney Today 
If you need an experienced Scranton personal injury attorney, look no further than Needle Law Firm. We understand how traumatic and harmful these criminal attacks can be, and we're ready to assist you as you pursue justice. Companies should be held accountable for knowingly allowing patrons to become harmed, and we can help you do just that. We'll make sure you get a settlement that covers your medical expenses, your missed wages, and any other damages you might have incurred. Book your consultation today.
Source:
independent.co.uk/news/world/americas/crime/philadelphia-train-assault-passengers-phones-b1940844.html