Why Do Premise Liability Lawsuits Fail?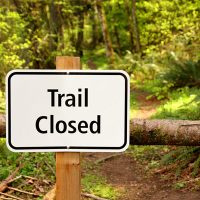 If you have suffered legitimate injuries, you may feel that your personal injury lawsuit has no chance of failure. After all, if a property owner allowed you to become injured, how can they possibly escape legal consequences? While this logic might make sense from a purely moral point of view, the courts may not share your opinion. There are a number of reasons why a personal injury lawsuit might fail, and property owners can work with defense attorneys to push back in a number of notable ways.
If you want to prevent your premise liability lawsuit from failing, it's very important to work with a qualified, experienced personal injury attorney in Pennsylvania. These legal professionals are more than familiar with all the various tricks a defense attorney might try to use, and they can push back with their own counter-strategies. With their help, you can pursue a fair, adequate settlement for your injuries.
Trespassing 
If you were trespassing on someone else's property before becoming injured, you may find it difficult to successfully sue the property owner for damages. While success isn't impossible in this scenario, it is improbable. The logic is quite straightforward: The property owner cannot reasonably be expected to deal with hazards that may pose a risk to trespassers. If the property owner doesn't know that trespassers are on their property, how can they be expected to provide them with a safe environment? 
The Property Owner Warned You of the Danger 
A property owner can also escape liability if they warn you of impending dangers. For example, they might put a sign on a wet floor warning you of the hazard. If you slip on this floor and suffer serious injuries, you may not have the ability to sue as a result. The property owner can argue that they warned you of the danger, and yet you still decided to step onto that floor. That being said, the warnings must be clear and legible. They must also be specific. A sign that simply features the words "WARNING" doesn't really tell people what to look out for. 
Exceeding the Statute of Limitations 
Many lawsuits are also dismissed because the plaintiff waits too long before taking legal action. The Statute of Limitations states that injured victims must file personal injury lawsuits within 2 years of becoming aware of their injuries. If they wait any longer, they will be barred from taking legal action, and they will not be able to receive any compensation. 
Enlist the Help of a Qualified Attorney Today 
For help from a skilled Scranton personal injury lawyer, contact the Needle Law Firm. Over the years, we have helped numerous injured victims pursue positive legal outcomes, and we can employ a range of effective strategies to ensure you receive the settlement you need and deserve. Using this settlement, you can pay for medical expenses, missed wages, and any other damages you might have incurred. Book your consultation today.
Source:
legis.state.pa.us/cfdocs/legis/LI/consCheck.cfm?txtType=HTM&ttl=42&div=0&chpt=55&sctn=24&subsctn=0