Plane Collides With Truck In Rare Pennsylvania Accident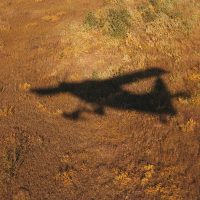 If you're driving down the highway in Pennsylvania, there are many things that can lead to an accident. Perhaps the most obvious is another vehicle. You might also crash due to distraction, a pothole, or perhaps ice. But the last thing most motorists expect to collide with on the highway is a plane. As rare as this might sound, it actually happened in Pennsylvania recently – proving that the average motorist is now vulnerable to all kinds of threats.
Plane Crashes into Truck, Causing One Death and one Injury 
On May 31st, it was reported that a plane had crashed into a truck in York County, causing one death and one injury. Although two injured victims were transported to nearby hospitals from the scene, only one person managed to survive their wounds. The crash occurred at around 2:30 PM, and witnesses report seeing the plane flying "very low" prior to the incident. One witness watched the plane fly closer and closer to the ground while sitting at a nearby McDonald's, stating:
"It was definitely a shock to see the plane that low because it could've hit anywhere. It could've hit where we were and that would have been a whole catastrophe." 
The driver of the truck was apparently uninjured, but two occupants of the plane were treated for serious injuries. The FAA is still investigating the cause of the crash, but the Dauphin County Coroner's Office has already ruled the cause of death as "accidental."
Why was the plane flying so low? Was this a case of an aerial "joyride?" Was alcohol or drugs involved? How could the plane possibly impact a truck, seeing as the chances of crashing into the ground were so much higher? Could it be that the pilot was trying to crash into cars, or was this simply a rare coincidence? These questions and many others are yet to be answered.
Plane crashes seem to occur on a fairly regular basis in Pennsylvania. In 2016, three people were killed after a plane crash in Austin. In 2022, another two people died in a plane crash near Hanover Township. Back in 1946, three people died after Pennsylvania Central Airlines Flight 105 crashed into village creek. The most memorable plane crash, however, is probably United Airlines Flight 93, which crashed in Somerset County and caused the deaths of everyone on board. It had been hijacked by terrorists in September of 2001.
Where Can I Find a Qualified Attorney for my Pennsylvania Car Accident? 
If you've been searching for a qualified Scranton personal injury attorney, look no further than the Needle Law Firm. With our help, you can strive for the best possible outcomes and pursue compensation for your medical expenses, missed wages, emotional distress, and any other damages you might have incurred. No matter how rare your accident was, we'll fight for your rights and guide you toward justice. Reach out today to get started.
Sources: 
nbcphiladelphia.com/news/local/small-plane-hits-truck-in-york-county-pennsylvania/3576626/
fox43.com/article/news/local/plane-crash-pa-turnpike-closure-fairview-township-york-county/521-c494b535-0fc7-4cbc-b6c4-5e0f0f5b0dae