Suing For Disfigurement After A Pennsylvania Accident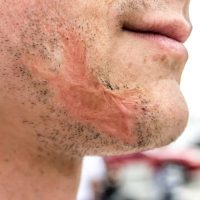 While broken bones and bruises may heal with time, disfigurement is permanent. Victims who suffer these injuries must continue on with their lives while struggling with constant reminders of their accidents. Disfigurement comes in many forms, but it almost always leads to serious psychological issues and ongoing medical treatment. If you have been disfigured due to an accident in Pennsylvania, you might be wondering how to pursue compensation.
What Is Disfigurement in a Personal Injury Claim? 
In the legal world, "disfigurement" has a very specific definition. Disfigurements are not normal injuries because they also involve a psychological element. Examples of disfigurement include:
Scarring (lacerations)
Burns
Chemical/corrosive marks
Amputation
If the injury has permanently altered your outward appearance in a way that affects your self-confidence and mental health, you have likely suffered a disfigurement. Note that a disfigurement doesn't necessarily need to involve the face, although facial injuries are much more likely to be classified as such. In workers' comp claims, Pennsylvania specifically states that these disfigurements must be above the collarbone.
Why Is Disfigurement Handled Differently? 
Courts in Pennsylvania understand that the effects of disfigurement may be far-reaching. For example, certain professionals may be unable to continue with their careers after suffering a disfiguring injury. These might include actors, real estate agents, servers, politicians, TV hosts, and anyone else who relies on their image to earn a living. Facing these disfigurements, victims may be forced to rethink their careers and incur serious losses in the process.
Disfigurement also leads to psychological issues in the form of low self-esteem, a damaged self-image, depression, and much more. In some cases, disfigurement can even cause suicidal ideation among victims. Due to this combination of psychological, medical, and financial effects, disfigurements have both economic and non-economic elements. At the end of the day, this means that disfigurements may lead to higher settlements compared to more straightforward injuries like broken legs or internal organ damage.
What Kinds of Accidents Might Lead to Disfigurement? 
Almost any accident imaginable could lead to disfigurement. These accidents might include:
Slips and falls
Burns at restaurants
Fires caused by negligent landlords
Car accidents
Truck accidents
Pedestrian accidents
Bike accidents
Defective products
Medical malpractice
e-Bike accidents
Dog bites
Negligent security
Defective airbags
Burns are perhaps the most common cause of disfigurement. This may occur due to a range of circumstances, and even hot liquids such as coffee or tea can cause disfigurement. In addition, trucks may carry flammable or explosive materials that ignite during crashes, causing innocent motorists to suffer burns. Often victims are trapped in their vehicles after crashes, leaving them unable to escape flames.
Where Can I Find a Qualified Personal Injury Attorney in Pennsylvania? 
If you've been searching for a qualified, experienced Scranton personal injury attorney, look no further than the Needle Law Firm. Over the years, we have assisted numerous injured plaintiffs – including those who have suffered scarring, burns, amputations, and other disfigurements. We know how traumatic and life-altering these injuries can be, and we can guide you toward the compensation you deserve. Book your consultation today to get started with an effective action plan.
Sources:
 healthline.com/health/chemical-burn-or-reaction
healthline.com/health/burn-scars