Preventing Falls Among Pennsylvania's Elderly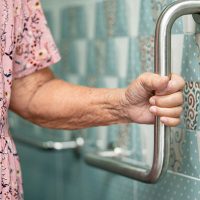 Falls are the leading cause of injury among elderly Pennsylvanians, and these accidents can cause both fatal and non-fatal consequences. As falls continue to rise among seniors in the Keystone State, the entire community must do its part to prevent and reduce these incidents as much as possible. By following a few steps and keeping certain factors in mind, we can all help improve safety for our beloved seniors.
Basic Tips for Avoiding Falls 
There are a number of steps you should take to avoid falls in the future, whether you're an elderly individual or a caretaker:
Speak with your doctor: The first step should be to speak with your doctor and determine your fall risks. Are you someone who is in particularly high danger of falling? Could this be something to do with your medication or a recent diagnosis?
Improve your health: Staying fit can make a real difference as you try to avoid falling in the future. There are certain exercises that seniors can do to improve balance and leg strength.
Limit alcohol: Many falls are caused by alcohol consumption. Even a slight level of intoxication can limit your judgment and reaction times, so it might be a good idea to tone down your alcohol consumption – even slightly.
Test your vision regularly: Many falls are caused by poor vision. Getting your vision tested regularly can help you spot changes in elevation, curbs, lips, and other potential fall hazards.
Get enough sleep: Getting enough sleep can go a long way for overall health. Along with providing many other health benefits, it can also make you more reactive, strong, and vigilant against fall hazards.
 Safety-Proofing Senior Homes 
In addition, there are many steps you can take to "safety-proof" a home to reduce fall hazards: 
Ensure adequate lighting
Use non-skid surfaces
Remove steps and lips
Focus on the bathroom
Consider hiring professionals 
Holding Premise Owners Accountable for Hazards
Unfortunately, you cannot safety-proof someone else's premises. However, you can hold them accountable for allowing certain fall hazards to exist. If you have been injured due to a fall on someone else's property, you may be able to file an injury claim against them. For example, you might have slipped and fallen on a liquid spill at a grocery store.
Where Can I Find a Slip and Fall Attorney in Pennsylvania? 
If you or your family member has suffered a serious fall in Pennsylvania, you may have the opportunity to work with a Scranton slip and fall attorney and file an injury claim against a negligent party and pursue compensation. This compensation can cover a range of damages, including medical expenses, missed wages, emotional distress, and – in the case of fatal injuries – funeral expenses. Book a consultation with the Needle Law Firm today to discuss your options and strive for the best possible outcomes.
Sources: 
aging.pa.gov/aging-services/health-wellness/health-topics/Pages/falls-prevention.aspx
inquirer.com/health/pa-seniors-long-have-faced-higher-risks-dying-falls-pandemic-may-have-made-it-worse-20210628.html