Real Estate – Quiet Title Action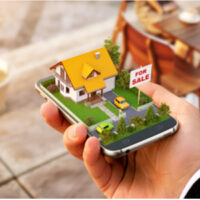 A quiet title action is a legal proceeding that is used in two different situations including fixing or "curing" a title issue, or settling property disputes regarding ownership. Understanding how to obtain legal final ownership of your real property can be challenging, and visiting with an experienced attorney can help you with this process.
Quiet Title Action
A quiet title action is a legal process that will determine the final, legal ownership of real property. If a person believes that they have a claim to ownership regarding a portion of real property, they may file a quiet title action, which then "quiets" any other party that may claim ownership of the real property in the future. If the quiet title action is successful, then no other party can attempt to make a challenge regarding the ownership rights in the future.
Common Reasons
There are several circumstances that could result in the need for a quiet title action lawsuit. The following are the most common reasons a person would bring a quiet title action.
Unclear or uncertain real property boundaries caused by surveying errors, an easement, or neighboring boundary disputes
Deed errors
An estate sale or challenges to the real property between either heirs or lien holders
Disputes regarding boundaries
Fraudulent conveyance through either a forged deed or coercion
A person attempts to obtain rights to the real property through adverse possession
While it is possible to do a quiet title lawsuit yourself, the laws are complex and challenging. Visiting with an experienced real estate attorney can help you understand your rights.
Quiet Title Action Legal Process
If you are considering a quiet title action, these are the following steps that are typical in the process of a lawsuit.
Research – A substantial amount of legal research is needed to determine if there are any title defects with respect to the real property, and if so, how to "cure" them. Research into county records and title abstracts are only the beginning of the research process, which can be extensive and complicated.

Draft a Quiet Title Petition – If it is determined that a person has possible legal standing with regard to a piece of property, and researching all applicable law, a quiet title petition is drafted. Additional "ancillary pleadings" may also be needed, including but not limited to notice of publication and a summons.

File & Serve the Quiet Title Action – A quiet title action must be officially filed with the court, and then served on all parties claiming to have any ownership interest in the real property. If you fail to follow this step accurately and correctly, there may be an opportunity in the future for someone to still have a valid claim to the real property.

Judgment – If there are no parties that file against your quiet title action, a default judgment will be granted if you filed a Motion for Default Judgment. However, if there are parties that claim any kind of ownership to the property, it will go to litigation.

Enforcement – The decision of the court is final, and if it is in your favor, the judgment is filed with the clerk of the court and is a permanent and official record of the real property. At this point, it is enforceable against any new person who may attempt to claim ownership.
Let Us Help You Today
Drafting, filing and litigating quiet title actions is a legally complicated and complex process. Contact an experienced Scranton real estate attorney to provide you with the best course of action. Visit with our legal team for free today to discuss your case with the attorneys at the Needle Law Firm at 570-344-1266 or online.
Resource:
law.cornell.edu/wex/quiet_title_action
https://www.needlelawfirm.com/product-liability-and-personal-injury/