Suffering An Ankle Injury Due To Walking Hazards In Pennsylvania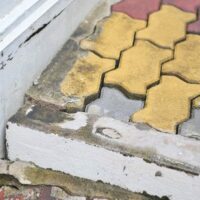 The ankle represents one of the most delicate parts of our bodies. It provides our feet with a considerable range of motion, and it is responsible for bearing significant amounts of weight as we walk and run. This mixture of strength and flexibility is often put to the test when we are confronted with hazardous walking conditions. Even a brief slip can result in a sprained or broken ankle, and this can lead to serious consequences.
A sprained or broken ankle can leave you unable to work for long periods of time. You may also incur significant medical expenses, especially if your ankle requires surgery or other advanced treatments. This alone can be frustrating, but what if your injury was caused by the negligence of a property owner? In this situation, you may rightly believe that the property owner should be held liable for your damages.
When you team up with a qualified, experienced personal injury attorney in Pennsylvania, you can take legal action against negligent parties and file a personal injury lawsuit. This gives you the opportunity to recover compensation for your medical expenses, missed wages, and much more. A skilled legal expert can help you navigate this legal process in an efficient manner.
Examples of Walking Hazards
There are a number of walking hazards that may result in ankle injuries suffered by the public:
Spills: As people lose their footing, they may scramble and twist their ankles. This can lead to sprains or fractures. Examples include spilled milk in a grocery store or oil slicks in a garage.
Broken Stairs: Staircases can lead to serious injuries if property owners fail to properly maintain them. Stairs that have broken steps can cause you to slip, placing your feet in awkward positions. This can lead to ankle injuries.
Ice or Snow: Property owners also have a legal responsibility to clear away snow and ice, whether it's on their sidewalks or their parking lots. Ankle injuries are quite common when people slip on snow and ice.
Debris: Scattered debris across walkways and public areas can also lead to slippage and ankle injuries. Examples include lego blocks scattered across a toy store, or loose nails scattered across a pathway.
Uneven Ground: Sidewalks and other walking areas can become extremely uneven if property owners are negligent. Large cracks can cause people to lose their footing. Parts of the sidewalk can lift over time, causing a random and unpredictable walking surface. This is another key cause of sprained ankles.
Property owners have a legal duty to address these kinds of issues. If they fail, they may be liable for your injuries.
Enlist the Help of a Qualified Attorney Today
If you have suffered an ankle injury due to the negligence of a property owner in Pennsylvania, you are fully entitled to take legal action. Reach out to the Scranton personal injury attorneys at the Needle Law Firm at your earliest convenience, and we can help you begin the process of a personal injury lawsuit. Property owners have a duty of care to members of the public, and they should be held accountable if they create walking hazards. Book your consultation today, and we can develop an effective action plan together.