Guardianship And Wills In Pennsylvania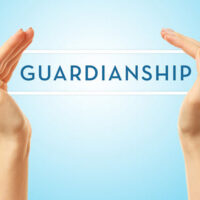 When most people think about wills, they immediately conjure up images of fortunes, assets, and gifts being distributed to various beneficiaries. But a will can cover many other important subjects. For example, a will can be an important tool in determining guardianship. In other words, you can use a will to control what happens to your children after you pass away. This is an extremely important priority for many parents. After all, what happens to your children should be more important than what happens to your assets. But how exactly does a will help in this situation?
If you have questions about wills and guardianship, it makes sense to get in touch with a qualified, experienced estate planning attorney in Pennsylvania. These legal professionals can explain how this all works in a clear, concise manner. With their help, you can ensure that your children can live the best possible life after your passing.
What Happens to Your Children if You Die Without a Will?
If you die without a will, you won't really have any control over what happens to your children. First of all, the court will determine if the other parent is able to take over as the primary caregiver. If this is not viable for whatever reason, the court will search instead for another family member who is willing and able to serve as the guardian. Note that this family member must already have a relationship with the child.
This other family member may also have the ability to try to win custody at the expense of the surviving parent. To do so, they will need to prove to the court that this surviving parent is unfit. Again, you will have no control over how these potential disputes and issues are handled if you pass away without a will.
How Your Will Can Help Your Children
When you write a will, you can assign a guardian for your minor children. This ensures that your choice of guardian is always respected, and you can make the decision that you feel is the best choice for your children. The person you choose is called a "testamentary guardian."
The Standby Guardianship Act
In addition to your will, the Standby Guardianship Act also provides you with an opportunity to ensure that your children are provided with a suitable guardian. Unlike a will, the Standby Guardianship Act can go into effect while you're still alive. For example, you may be incapacitated by a serious injury. You can decide what a "triggering event" would be in order for your wishes to go into effect. However, you cannot use the Standby Guardianship Act to circumvent the rights of another parent. If that other parent is still alive and able to serve as the guardian, then they automatically become the new caretaker of the child.
Enlist the Help of a Qualified, Experienced Attorney Today
For help from a skilled Scranton wills attorney, contact the Needle Law Firm. We can help you set a clear plan for your children if the worst comes to worst. Once you have handled this matter in your will, you can approach the rest of your days knowing that your children will be well taken care of. At the end of the day, that feeling is priceless. Reach out and book your consultation today.