Suing After A DUI Crash In Pennsylvania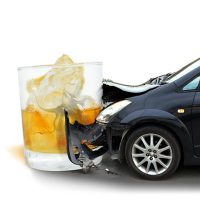 It goes without saying that DUI victims have every right to sue. After all, their injuries were caused by someone else's clear negligence, and they shouldn't have to pay for their medical expenses, missed wages, and other damages out of their own pocket. But how easy is it to sue? What do you need to prove in order to get compensation for these damages? How much money can you get? Is it even worth filing a lawsuit? Let's review a few recent DUI crashes and find out how the average DUI victim can seek justice.
State Representative Involved in Suspected DUI Crash 
DUIs are so common in Pennsylvania that even its most prominent politicians are committing them. On April 20th, it was reported that State Representative Torren Ecker had been involved in a suspected DUI crash in Adams County. Police reported that the politician veered off the road just before midnight on April 18th, hitting a guide rail and crashing his car. Fortunately, this was a single-vehicle crash with no injuries. Ecker has already issued a statement apologizing for his lack of responsibility, suggesting that he is aware that he was intoxicated at the time of the crash. Police have stated that alcohol was involved.
Four People Die In DUI Crash 
On April 16th, another DUI crash in Pennsylvania resulted in much worse consequences. Four people died in the crash on I-76, which was apparently caused by a swerving drunk driver. This individual has been arrested on charges of homicide by vehicle while driving under the influence. Police say that after the initial impact, the first car spun and rolled for a great distance. The second car was also thrown a considerable distance by the impact.
What Do You Need to Prove after Being Injured in a DUI Crash? 
It is worth filing a lawsuit if you have suffered a serious injury. The same logic applies to families who have lost loved ones in fatal DUI crashes. You can rely on all kinds of evidence, including police testimony, eyewitness accounts, dashcam footage, and much more. The good news is that driving drunk is such an obvious form of negligence that proving your case should be relatively straightforward.
Where Can I Find a Qualified, Experienced Personal Injury Attorney in Pennsylvania? 
If you've been searching for a qualified, experienced Scranton personal injury attorney, look no further than the Needle Law Firm. We know how devastating and life-changing a DUI crash can be, and we're ready to guide injured victims toward compensation and justice. With our help, you can develop a clear and effective action plan based on your unique circumstances. Remember, internet research only gets you so far. For real results, you need to book a consultation with a legal professional. Reach out today.
Sources: 
cbsnews.com/philadelphia/news/4-people-dead-1-arrested-after-crash-on-i-76-west/
fox43.com/article/news/local/alcohol-dui-pennsylvania-representative-torren-ecker-crash-police-adams-county/521-f395bba5-f4e3-4860-bdf7-ddd4242f8d52