Suing For A Slip And Fall On An Icy Sidewalk In Pennsylvania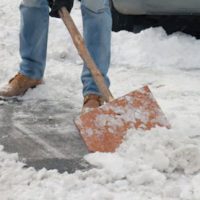 Winters can become very cold and snowy in Pennsylvania, and this can raise serious safety concerns for pedestrians. The simple act of walking to work can become extremely risky. Even a small puddle of ice can cause you to slip and fall. These falls can result in head injuries, broken bones, and other serious problems. In some cases, individuals can lose their lives after slipping on ice or snow. This is especially true for elderly people who suffer complications after broken hips. If you have been injured because a property owner failed to clear away ice and snow, you can file a lawsuit and hold them accountable.
If you wish to file a lawsuit for a slip and fall in Pennsylvania, the first thing you need to do is consult with a qualified, experienced personal injury attorney. These legal professionals can help you strive towards a positive outcome in an efficient manner. They will fight for your right to receive an adequate settlement for your injuries. This settlement can help you pay for medical expenses, missed wages, and any other damages you might have incurred.
The Hills and Ridges Rules 
Pennsylvania has its own unique laws when it comes to slips and falls in icy weather. One of the most notable things to consider is the Hills and Ridges Rule. This provides property owners with significant protection against lawsuits, as the state recognizes that winters can be especially severe in Pennsylvania. Because of this severe weather, the state is of the opinion that it would be unreasonable to expect property owners to clear away snow as soon as it appears.
The Hills and Ridges Rule basically states that unless the snow has accumulated in "ridges or elevations," you cannot file a lawsuit. Finally, Pennsylvania doesn't allow lawsuits against property owners unless they were aware of the accumulated ice or should have known about it. If the ice and snow was present for a long period of time, it is assumed that they should have known about it.
Artificial Hazards 
It's worth pointing out that the Hills and Ridges Rule only applies to ice and snow from natural sources. If the ice was allowed to form artificially, then the property owner does not enjoy the same level of protection. For example, if you spill a large bucket of water across your sidewalk and the water then freezes, you are expected to remove that hazard immediately. If you do not, you could face a lawsuit if someone becomes injured.
Enlist the Help of a Qualified Attorney Today 
For help from a skilled Scranton personal injury attorney, contact Needle Law Firm. We fight for the rights of injured victims in the Keystone State, and we know how serious these slips and falls can be. Property owners have a legal obligation to clear away snow and ice. If they fail to do this and people become injured as a result, they can be sued. Book your consultation today, and we can start working on an effective action plan together.
Source:
pennlive.com/news/2021/02/how-bad-has-this-winter-been-in-central-pa-heres-how-it-measures-up.html