Tragic Construction Accident At State College Leaves One Worker Dead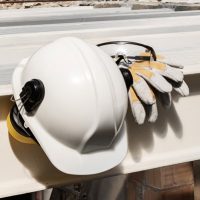 If you people were asked to create just one building that would improve our society, many would probably choose a university. It's a logical choice, as people with more education can contribute more to our cities and towns, and indeed our very nation. College graduates can also pursue higher wages, ensuring more people in Pennsylvania have enough to pay for rising living costs. But as we saw recently at State College, building a university can also have detrimental – and even fatal – effects on our society.
If you or someone you love has been injured in a construction accident, it makes sense to reach out to a qualified, experienced personal injury attorney at your earliest convenience. With our assistance, you can strive for the best possible results in a highly confident manner. Depending on the circumstances of the accident, it may be possible to pursue either a personal injury claim or a workers' compensation claim. Either way, you can receive compensation for missed wages, medical expenses, funeral expenses, and much more.
Worker Falls Five Stories and Dies on Impact 
On July 7th, it was reported that a construction worker had lost his life after falling five stories from a construction site in State College. The fall was apparently accidental, and it involved the worker tumbling from an open window. First responders arrived at the scene, but the worker was quickly pronounced dead.
While the accident was accidental, this hasn't stopped the Occupational Safety and Health Administration from investigating the situation in greater detail. This investigation will continue for six months, and the results could spark new questions into the matter.
Can You Sue for a Fall? 
If a construction worker falls from a building, he may be able to sue for damages. He cannot sue his employer as that claim is barred by the Pennsylvania Workers Compensation statute. He may be able to sue a property owner or an Independent Contractor on the site who may have some responsibility for the fall.
Enlist the Help of a Qualified Attorney Today 
If you've been searching for a skilled Scranton personal injury attorney, look no further than the Needle Law Firm. Over the years, we have assisted numerous plaintiffs – including those who have been injured in construction accidents. These workplace accidents are far too common, and you deserve the right to explore your options if your family has been affected by one of these incidents. With our help, you can hold negligent parties accountable and strive for a fair, adequate settlement.
Source:
 wearecentralpa.com/news/local-news/coroner-called-to-state-college-construction-site