What Is The Difference Between Personal Injury And Wrongful Death?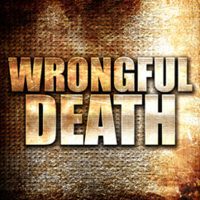 Many people in Pennsylvania may not know that they can file a lawsuit on behalf of a deceased loved one. If you believe their death was caused by the negligence of another party, you may be able to recover a significant settlement from those responsible for this tragedy. But how exactly is a wrongful death claim different compared to a "normal" personal injury lawsuit? Are there any unique considerations you need to take into account when filing a wrongful death lawsuit? What kinds of damages can you claim?
These are all important questions, and they're probably best left answered by a qualified, experienced personal injury attorney in Pennsylvania. These legal professionals can guide you to a positive legal outcome in the most efficient way possible. With help from your attorney, you can make sure that your settlement provides compensation for everything you have been forced to endure as a result of your loved one's passing. Perhaps more crucially, they can also make sure that your settlement covers damages that you will experience in the future.
Understanding Wrongful Death Lawsuits 
The status of the victim is the most obvious difference between a wrongful death lawsuit and a "normal" personal injury lawsuit. With a personal injury lawsuit, the victim is able to carry out the legal proceedings themselves. In a wrongful death lawsuit, that duty falls instead to the surviving family members of the victim. The general rule is simple: If a deceased individual would have been able to sue a negligent party had they not lost their life, the deceased individual's estate can file a lawsuit on their behalf.
Who Can File a Wrongful Death Lawsuit? 
Only the Personal Representative of the Decedent's Estate can file a Wrongful Death Lawsuit. If the Personal Representative does not file a Wrongful Death Lawsuit, there are certain classes of beneficiaries; i.e. spouse, children, parents, who may be able to file the Wrongful Death Lawsuit. Once the Personal Representative files the suit. No one else can file a Wrongful Death Lawsuit.
Damages 
You may also claim different, additional damages in a wrongful death lawsuit compared to a "normal" personal injury lawsuit. Here are some examples:
Funeral costs
Estate administration expenses
Loss of future wages
Loss of consortium
Enlist the Help of a Qualified Attorney Today 
If you wish to file a wrongful death lawsuit, reach out to the Scranton personal injury attorneys at the Needle Law Firm at your earliest convenience. We understand how troubling this period can be, and we are ready and able to handle the details of your lawsuit while you focus on caring for your surviving children and moving on with your life as best you can. With our help, you can recover a settlement that will provide you with plenty of financial support as you attempt to continue without your loved one by your side. Book your consultation today.
Sources:
14news.com/2021/09/02/family-pennsylvania-man-who-died-epds-custody-files-lawsuit-wrongful-death/
inquirer.com/news/pennsylvania-department-corrections-tyrone-briggs-wrongful-death-settlement-pepper-spray-20210908.html