Who Should I Sue After An Injury?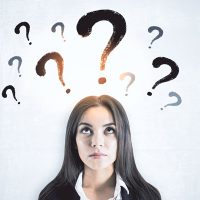 After being injured in Pennsylvania, it can be difficult to plan out your next move. You may be struggling with serious, life-changing injuries, and filing a lawsuit might be the last thing on your mind. It's true that prioritizing your health and healing as best you can is always the best choice. However, as time goes on and medical expenses begin to mount, you might be considering the benefits of a personal injury claim. This is especially true if your injuries are preventing you from working. In this situation, an injury lawsuit might be the only way to reliably recover compensation and support yourself financially for the foreseeable future. But who should you sue?
If you're wondering how to proceed with your injury claim, it's best to get in touch with a qualified, experienced personal injury attorney in Pennsylvania. These legal professionals can assess your unique situation during a consultation. This initial meeting can give you the chance to explain your circumstances, and your attorney can then recommend the best course of action. Often, your attorney will recommend specific entities you should target with lawsuits.
Should You Sue the Person Responsible? 
Your first instinct might be to sue the individual who is responsible for causing the accident. For example, you might want to sue someone for leaving marbles on a staircase, causing you to slip and fall before suffering a serious knee injury. However, this might not be the best course of action. If you sue an individual, they might not have the necessary funds to cover your expenses. In fact, a recent study has shown that most Americans do not have enough money to pay for a $1,000 emergency.
The truth is that most people are living paycheck to paycheck. This means that if you sue them, you can't actually recover any money. This can be a difficult concept for injured plaintiffs to understand, as many want to hold people individually responsible for their accident in an attempt to pursue a sense of justice and closure. 
Possibilities for Suing Companies and Organizations 
As a general rule, you should always try to sue a company, an organization, or any entity that is likely to be represented by an insurance company. When these organizations have insurance policies, it becomes much easier to recover considerable settlements. In fact, you can negotiate directly with the insurance adjuster and receive a settlement without ever having to go to court. This is how over 90% of injury claims are resolved.
Enlist the Help of a Qualified Attorney Today 
For help with your case, reach out to the Scranton personal injury lawyers at the Needle Law Firm. With our help, you can figure out exactly who you should be suing, and you can strive for the best possible outcome in a confident, efficient manner. Over the years, we have helped many plaintiffs recover considerable settlements for their injuries. Book your consultation today, and you can take your first step towards justice and financial compensation.
Source:
cnbc.com/2021/01/11/just-39percent-of-americans-could-pay-for-a-1000-emergency-expense.html